Follow us on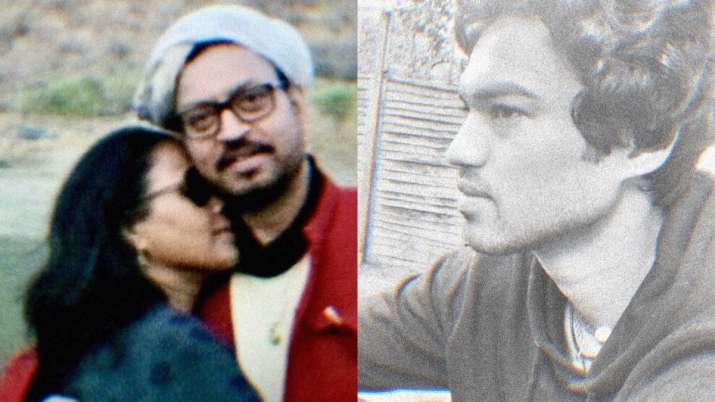 Actor Irrfan Khan's son Babil Khan has shared yet another adorable picture of his late father and this time he has penned down a poem too. Babil who keeps sharing posts and photos for Irrfan Khan took to his Instagram handle on Monday and penned down an emotional poem. He wrote, "It's true, time does indeed slow down in the spaces between your breaths. And once you've dreamed of more, how could you settle for less. Perhaps, it was over because you knew. Or perhaps, because I grew. But the sky isn't so blue, When the sun is setting over you."
The pic features actor Irrfan Khan and his wife Sutapa Sikdar. 
A few days ago, Babil had taken to Instagram to share another throwback video that sees his parents walking hand in hand while singing a romantic Lata Mangeshkar song 'Tu Jahaan Jahaan Chalega.' At a point in the video both Sutapa and Irrfan are seen discussing if the correct lyrics of the song have "Mera Saaya or Tera Saaya."
"Mera saya ki tera saya? Dropping ma off at the airport now :(," Babil wrote in the caption as he got emotional while dropping his mother at the airport.
The internationally renowned actor Irrfan Khan passed away in April this year at Mumbai's Kokilaben Hospital while battling colon cancer for months.
Meanwhile, earlier, a throwback picture posted by his son Babil on Instagram saw late actor Irrfan Khan switching roles and, for a change, he went behind the camera.
In the image, Babil is sitting by a lake while Irrfan clicks him with a camera.
"Switching places by the lake. I love the way you shake my soul still. I took that jump you know, funny it was waiting outside my door still. You said 'that's all you have to do'. I leapt off a little too late, but I did in memories of you," Babil captioned the image.
With inputs from IANS.