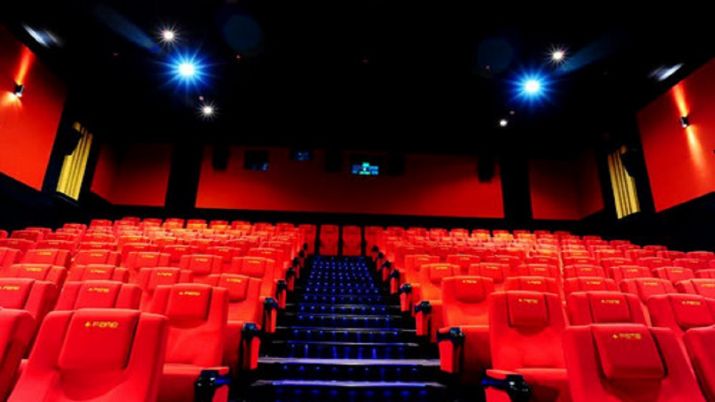 Coronavirus Latest Update: Delhi cinema halls shut
Bad news for all cinema lovers as all the Delhi theatres have been shut till March 31 as a preventive measure following Coronavirus outbreak. A day after the virus was declared a pandemic by the World Health Organization, the news of all cinema halls to be closed in Delhi till March 31 has been announced by the Delhi government. The shutting down will badly affect the release of upcoming films like Irrfan Khan,
Kareena Kapoor Khan
, Radhika Madan starrer Angrezi Medium which is slated to release on March 13 and
Rohit Shetty
's Sooryavanshi, starring
Akshay Kumar
,
Katrina Kaif
, Ajay Devgn and
Ranveer Singh
which was slated to hit the theatres on March 24.
Delhi Chief Minister Arvind Kejriwal said, "All cinema halls to remain shut in Delhi till 31st March. Schools and colleges where exams are not being held will also remain closed. #CoronaVirus." The number of people affected by coronavirus in the country has risen to 73, Kerala has most cases at 17. All visas for incoming tourists have been stopped by the government.
Delhi Chief Minister Arvind Kejriwal: All cinema halls to remain shut in Delhi till 31st March. Schools and colleges where exams are not being held will also remain closed. #CoronaVirus pic.twitter.com/pbuB1JNFnW

— ANI (@ANI) March 12, 2020
Coronavirus, authoritatively named "COVID-19" by the World Health Organization began in China's Wuhan City. "Delhi cinemas shall be closed as per government directives," said an official announcement by Carnival cinemas. Mohan Umrotkar, CEO, Carnival Cinemas, said: "The impact of coronavirus on the business and on general life shall be significant. We support the cause of prevention of COVID-19." Umrotkar added that as far as Carnival Cinemas properties elsewhere inIndia goes, the chain's "staff has been briefed on how to handle the situation in case of emergency".
"We are closely following all the advisories from the relevant government authorities at local, state and national levels. With regards to Delhi, we will surely follow the advisory the moment we receive it," read an official statement by INOX. RK Malhotra, manager at Delite Cinemas, Daryaganj, told IANS: "We are yet to receive any official notification from the government, but whatever the government decides would be abided by. It would be for the best of the people."
Online ticketing platform BookMyShow also issued an official statement, saying: "We recognise the ongoing health concerns due to coronavirus and are committed to working with the regulatory authorities and the government on all precautionary health advisories issued across Indian states. BookMyShow fulfils the role of a ticketing aggregator for all movies listed on the platform and will follow all due procedures to ensure no inconvenience is caused to our valued consumers, incase of any cancellations or rescheduling of movie releases. We will continue to closely monitor the situation and request all consumers to stay safe."
How to Prepare for Coronavirus threat
Keep your hands clean, sanitised
Stay home if you are sick, keep your distance from sick people
Unless you are already infected, face masks won't help. Only sick people should wear mask, healthy ones avoid.
Stock up on groceries and medicine 
Prepare your family, and explain situation to children without creating panic
With children, keep calm and get them vaccinated against flu, if required
Coronavirus outbreak: How to quarantine yourself
Isolating yourself is the key to prevent further spreading. Do not share clothes, food or towel. If you feel you are infected, seek medical advice, wear mask while going to medical center, do not o anywhere else - no shopping, no hopping, no travel. Stay away from your pets. Do not use public transport also.
Cover your mouth if you cough or sneeze, sneeze in tissue/napkin or elbow. Discard safely. 
Quarantine for at least 14 days if you feel you were in contact with any infected person. And seek medical advice if symptoms like chills, cold, dry cough appear.
-With IANS inputs
Watch Sooryavanshi Trailer
Watch Angrezi Medium Trailer
For all latest news and updates, stay tuned to our Facebook page
More Bollywood stories and picture galleries