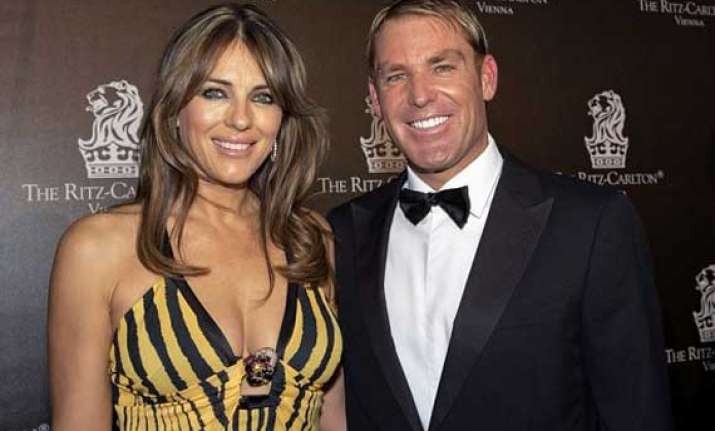 London: Australian spin wizard Shane Warne is trying hard to woo back Elizabeth Hurley.
The 44-year-old posted messages on microblogging website Twitter after seeing pictures of her without her engagement ring at a breast cancer charity event in New York, reports femalefirst.co.uk.
"Well done on all the wonderful work you do. Hope the week was another huge success. Very proud of you angel," Warne tweeted.
The couple reportedly split because Warne wouldn't set a wedding date but now he is desperate to win her back.
"Shane has hated seeing pictures of Liz without her ring and is desperate to win her back. He's been reluctant to admit things are over and is missing her," The Sun on Sunday newspaper quoted a source as saying.
And while Hurley, 48, thanked him for the kind words and said he was missed by all at the event, she is apparently not convinced that they can make it work.