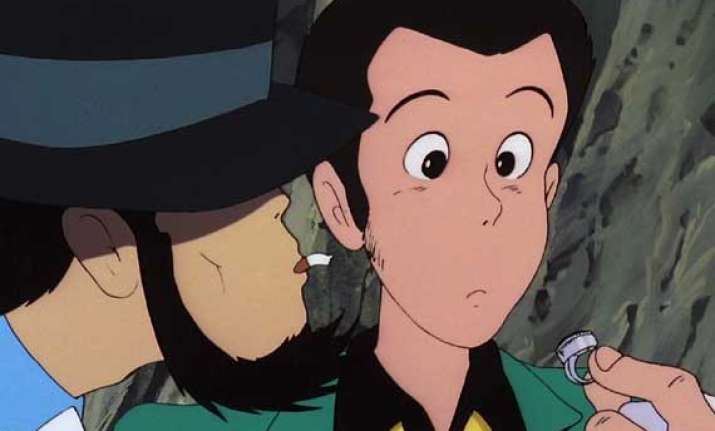 Tokyo: A restored version with remastered sound of "The Castle of Cagliostro" (1979), the first movie by celebrated Japanese animator Hayao Miyazaki, will premier in theatres in Japan May 9.
The sound and the picture of the copies that are going to be screened have been carefully cleaned in the last three years and the audio has been re-recorded in a 5.1 surround sound system.
The movie will be released on 55 screens throughout the country, said legendary Japanese producer, distributor and exhibitor Toho on her webpage, a few months before the 35th anniversary of the original movie's release.
"The Castle of Cagliostro" marked the directorial debut of Hayao Miyazaki, born in Tokyo in 1941, who also co-wrote the script together with Haruya Yamazaki besides being involved in other aspects of the production, which was executed in a record five months.
Although it did not meet with much success at the box office when it was first released, numerous re-releases of the film led it to become one of the most popular animation films of the 1980s and 1990s.
It was the second installment of the adventures of Lupin III, the character created by Manga comics artist Monkey Punch, that was inspired by the character of Arsene Lupin by Maurice Leblanc.
It was also one of the only two films that Miyazaki directed before setting up Studio Ghibli in 1985 along with Isao Takahat and Yasuyoshi Tokuma.
Much to the shock of his fans, the Japanese genius announced his retirement at the Venice Film Festival in 2013.
Miyazaki said his advanced age did not permit him to continue working at the level of his earlier films and that he was tired of the tough demands of this industry.
On July 19, Studio Ghibli will debut with "When Marnie Was There" in Japan.
It is a film directed by Hiromasa Yonebayashi who has grown professionally with Miyazaki and is considered one of the most promising talents of the studio.