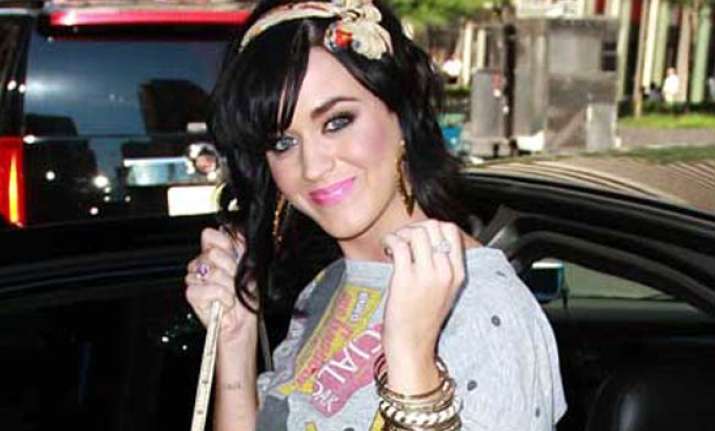 London: Katy Perry has shed her clothes in her video for new single ET.

The singer revealed her lower half, but to her fans' surprise it turned out to be that of a faun.

Of course this is simply computer trickery, with Perry playing an alien for the extraterrestrial themed song, reports the Daily Mail.

Using prosphetics and face paint, the singer plays an alien who drifts through space before coming to a rubbish-strewn planet.

Amidst the piles of salvaged steel, she finds a broken robot that, at her touch, turns into a beautiful naked man.

The single is a collaboration with Kanye West, who also appears in the video, although he keeps his clothes on.

The video was premiered Thursday night, soon after Perry hit the number one spot in the U.S. for the fourth consecutive time with the latest track from her 'California Dreams' album.

She tweeted her excitement at her fifth chart-topper.

"I (sic) just got off stage to amazing news. You've made ET number 1!!! This is record breakingly amazing. That's four in a row! I am in tearssss!!!" she posted.