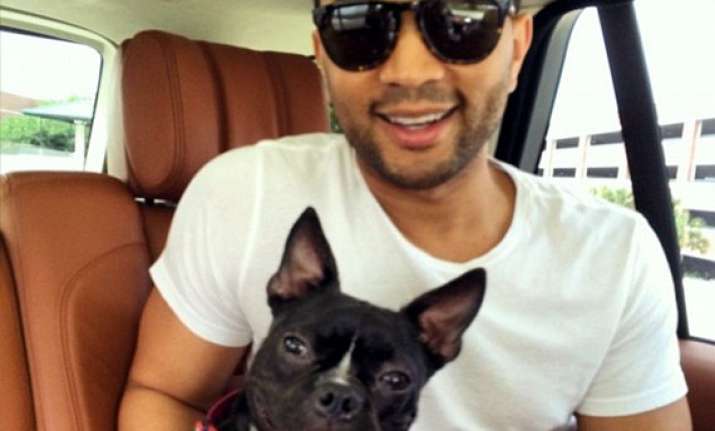 Los Angeles: Singer John Legend and his wife Chrissy Teigen have brought home a three-legged dog, who was abused.
The "All of Me" hitmaker was unable to join his model wife at a recent awards ceremony because he was bringing French bulldog Penny to their new house, and they are thrilled to have a new addition to their household, reports femalefirst.co.uk.
"She's a little tripod. She has been abused, and we are so excited to welcome her to the family," said Teigen.
She also joked she and her spouse are "working on" having babies to raise alongside their dogs.
She said: "If dogs are the starters for babies, we should have three or four babies by now. I like to think of ourselves as working on babies all the time. And working on getting dogs all the time."