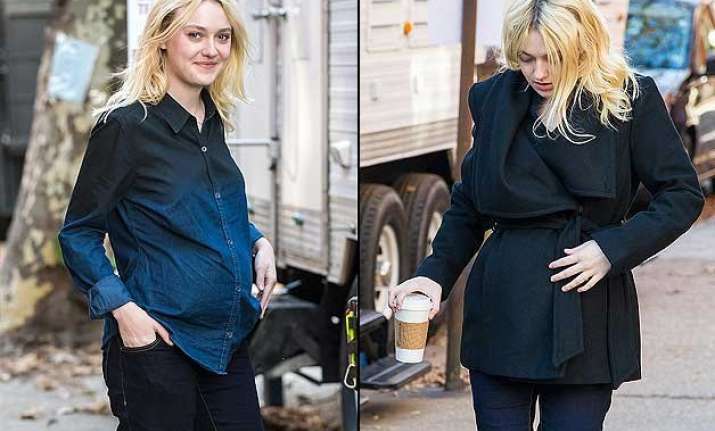 Los Angeles: Actress Dakota Fanning grew attached to her fake baby bump while shooting "Franny" and used to bring it home to wear on her days off.
The 21-year-old portrays an expectant mother in the new film.
"So I had this kind of heavy stomach that I had to wear, but I actually kind of loved it. I would bring it back home on the weekends sometimes just to get used to how it made me move," Fanning told eonline.com.
"It was definitely strange, because I've never experienced that in my life so far," she added.
Despite taking on more mature roles, the former child star, who first found fame when she was 7 in the film "I Am Sam", earlier confessed that she thinks some people will always consider her a child.
She said: "I've made my peace with the fact that there will be some people who, for the rest of my life, will believe I'm, like, 9 years old.
"I have this joke that I'm literally going to be 35, married, and pregnant and people are still going to say, 'Oh my god, you grew up so fast! I can't believe it!' And yeah, sometimes when you're 21 years old and people are still saying that, you just want to rip your hair out. But I'm okay with it. I know who I am."