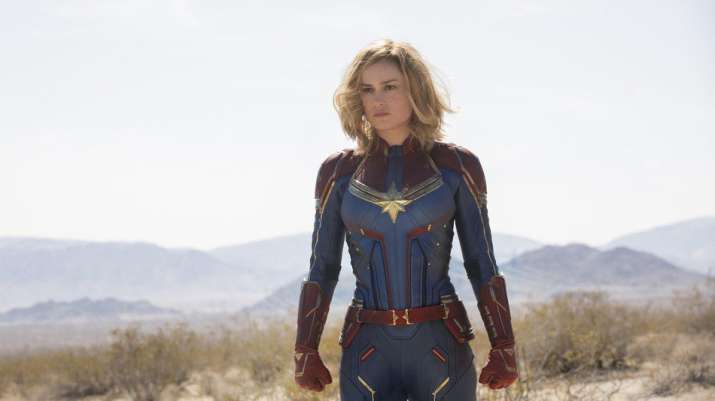 Captain Marvel might be a couple of days away from its release in India, but in the US the first reactions from the film critics have already started pouring on the social media. Not surprised though, going by their first reaction it is safe for us to say that another smashing hit is coming from Marvel Cinematic Universe. Brie Larson is being lauded for her performance as Marvel's female superhero. Ben Mendelsohn's performance is also being praised. Let's have a look what the film critics have to say about Captain Marvel.
#CaptainMarvel has a great '90s sci-fi vibe w/ a tone unlike any other Marvel movie, really. It's retro & trippy, mysterious & dorky. It's funny in surprising places & badass in all the right places. It remains entertaining because it's always changing. It's got the right stuff pic.twitter.com/o7AvqYY63x

— Erik Davis (@ErikDavis) February 20, 2019
Captain Marvel is a blast! Has some cool surprises that I definitely didn't see coming, and the mystery/origin it weaves is engaging and fun. Brie Larson is awesome, and makes a fantastic first step into the MCU #CaptainMarvel pic.twitter.com/oqrRtgDQrp

— Eric Eisenberg (@eeisenberg) February 20, 2019
Lots of fun Easter eggs in #CaptainMarvel that link it to the history and other films in the MCU. Watch closely.

— Anna Klassen (@AnnaJKlassen) February 20, 2019
#CaptainMarvel was a lot of fun! Just enough '90s nostalgia without overdoing it. Brie Larson is great. Ditto Sam Jackson & Ben Mendelsohn. Goose the cat is purr-fect. Some nice surprises and clever decisions throughout. Cool sci-fi elements. And funny! Thumbs up! pic.twitter.com/PzzxXir8pZ

— Jim Vejvoda (@JimVejvoda) February 20, 2019
Comic and MCU fans will like #CaptainMarvel more than the average moviegoer. Still, that audience will like it a lot, it's totally an origin story. https://t.co/dcgUNVYudn

— BD (@BrandonDavisBD) February 20, 2019
Captain Marvel is everything that I hoped it would be. It feels completely unlike any other Marvel film. A unique and fresh take on an origin story that feels new. Brie Larson is fantastic as Carol Danvers. This is one of my favorite Marvel movies of all time. #CaptainMarvel pic.twitter.com/0ou7HU93MY

— Scott Menzel (@TheOtherScottM) February 20, 2019
Talking about Captain Marvel, Samuel L Jackson who plays Nick Fury in the film has dropped a hint on how the film will finally end up in Avengers: Endgame. "She can time travel so maybe she can get ahead or behind or whatever, and figure out what all that is. The fact I have the pager 20 years later – it gets addressed in an interesting sort of way," he said.
Captain Marvel will hit the cinemas on March 8, followed by Avengers: Endgame on April 26.