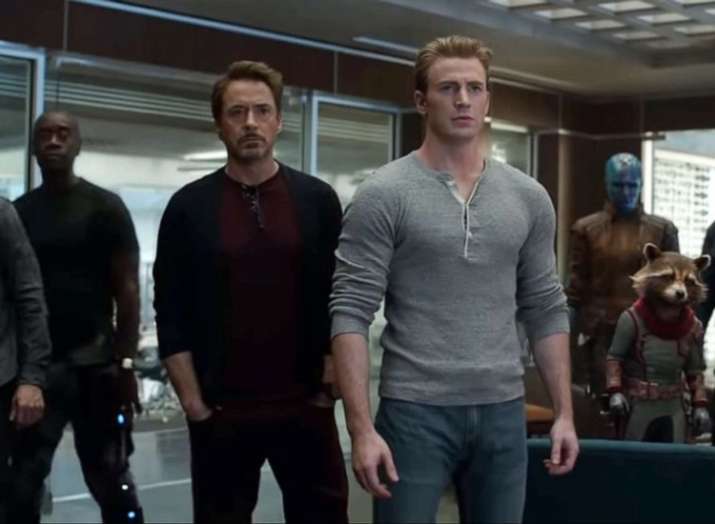 The worst has happened as popular piracy site Tamilrockers have leaked the biggest upcoming film Avengers: Endgame just two days before it hit the theaters. The makers of film, Joe and Anthony Russo were already pleading the fans to keep away from the spoilers and enjoy the Marvel Universe' last battle in the theaters. But looks like Tamilrockers weren't the ones listening. Now that the full movie has been leaked online, spoilers are bound to surface the internet.
Earlier, a few minutes clip was also leaked online after which the Russo Brothers took to their social media to write  aheartfelt letter for the Avengers fans. They urged fans to not fall for spoilers and also revealed that they have been very careful in promoting the film so that no spoilers have been given to the audience before they enjoy the film on the big screen. In their post, they further revealed that they have went through a lot of pain for last three years to bring the Infinity saga to its last stage. The brothers ended the note with the message saying, 'Thanos still demands your silence.'
The film was scheduled to hit the screens on April 26 and had already broken the record of advance booking in India. More than 1 million tickets have already been sold out in India for the film and fans have been waiting with all their hearts to watch it on the big screen. Talking about Tamilrockers, it is a torrent website that regularly releases illegal copies of movies in English, Hindi, Tamil, Telegulu, Malayalam, and Kannada. It was launched way back in 2011.
However, it is expected that the true fans of the film will still watch the it in the theaters. Avengers Endgame is directed by Joe and Anthony Russo. The film picks up after the events of Avengers Infinity War where Thanos snapped his fingers and half of all living beings ceased to exist.