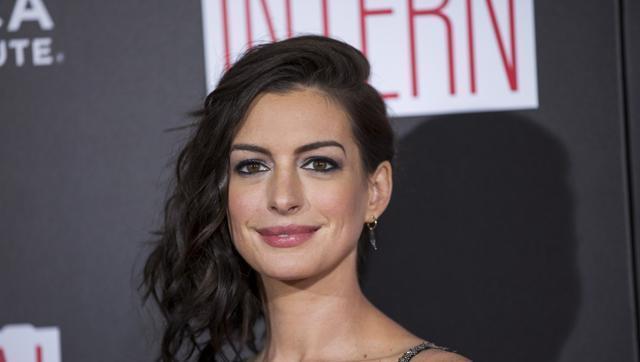 Los Angeles:Actor Anne Hathaway will produce and star in an upcoming movie adaptation of playwright George Brant's celebrated play Grounded.
In 2015, Hathaway appeared in a New York production of the single-actor drama (directed by Julie Taymor) at the Public Theatre. At the time, Hathaway was so enthusiastic about the material that she got the film rights before her first performance, reports variety.com.
Grounded tells the story of a conflicted American Air Force pilot tasked with operating an unmanned drone.
Brant is adapting his script for the screen. The stage portrayal earned Hathaway a nomination for a Critics Circle Award.
Hathaway can next be seen reprising her role as the White Queen in Alice Through the Looking Glass.