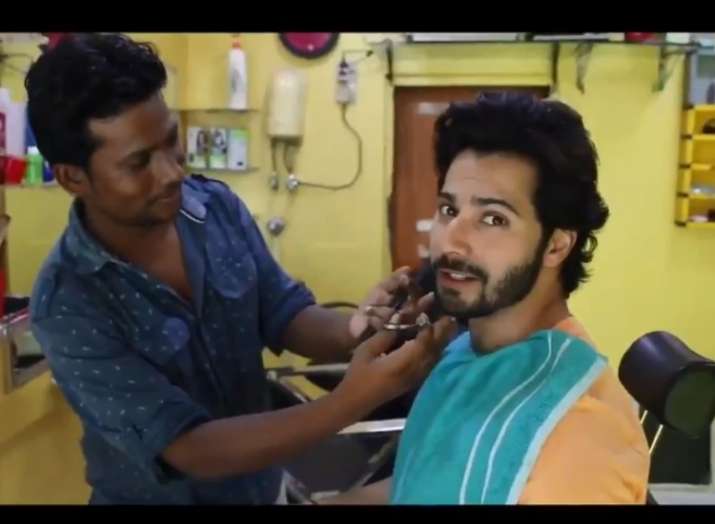 Varun Dhawan is one Bollywood actor who knows all the best and the most creative ways to promote his movies. After a melancholic saga October, the actor is all set for his next film Sui Dhaga which is about finding love and respect through self-reliance. To promote the film, Varun cycled his way to the local barber, to get into the required 'mauji' look for the film.
Varun shared a video on his social media in which he is seen cycling his way through the city's roads to a local barbershop called Bharat Salon in Mumbai's western suburbs. For the last leg of schedule of Sui Dhaga, Varun was supposed to ditch his beard and instead of going to his favourite hair stylist, Aalim Hakim, he decided to dive into the roots and have his beard shaved at a local barber's shop.
Mauji ki mooch 👨🏻 bhi hai made in India 😎 #SuiDhaagaMadeInIndia @yrf @SuiDhaagaFi pic.twitter.com/e0lLo5qEFH

— Varun Dhawan (@Varun_dvn) June 18, 2018
It is learned that the pedestrians were surprised to see the actor cycle on the road but by the time they realize it was Varun Dhawan, the actor was already inside the salon. It is said that "The barber was surprised to see the superstar at his salon and it surely must have been a dream come true for him to give the superstar his look for Sui Dhaaga. He was spot on and Varun loved how efficiently he had managed to get it done. Varun thanked the barber for giving him just the perfect look for his movie!"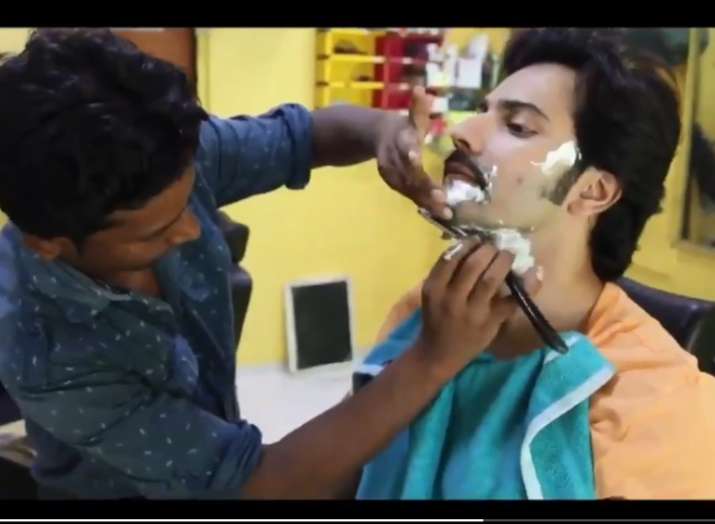 The video can be called a double treat for all the Varun Dhawan fans as the actor made the barber sing a song at the end of the video which looked like a track from the film.
Sui Dhaga is made on the lines of Mahatma Gandhi's ideology of Make In India, an initiative, which the government of India is also championing. Directed by Sharat Katariya, the movie also stars Anushka Sharma in lead role. It will hit the theaters on September 28.