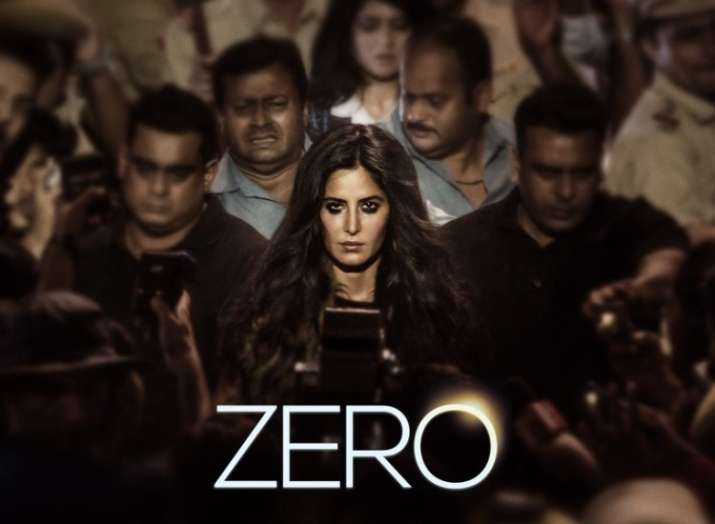 While Bollywood celebrities are sharing adorable pictures of Katrina Kaif to wish her on her birthday, superstar Shah Rukh Khan decided to surprise the fans with her first look from their upcoming film Zero.
In a series of posts on his social media, Shah Rukh Khan wished Katrina Kaif saying that he loves her even when she is angry. Before sharing her first look from the movie Zero, Shah Rukh shared a message on his Instagram with the caption, "It's @katrinakaif 's Birthday and we all at #Zero miss her!!! Maybe I should put a picture of her from the film and send out a loud Happy Birthday wherever she is??!!"
In no time after this post, the King of Wits Shah Rukh Khan shared Katrina's first look in which she is seen in a fiery avatar. He wrote, "There are so many lovely pictures of her, but this one speaks to me beyond my friends beauty....hope u all also give it love."
Katrina looks extremely hot in the picture and stands out from the crowd. The actress is reportedly playing a celebrity in the movie. Along with SRK, Katrina's another co-star from Zero, Anushka Sharma also sent her love and wishes for her birthday with the same picture. She wrote, "Happy happpyy birthday @katrinakaif ... You're going to wow everyone in #Zero.. Have a great year"
On her 35th birthday, Katrina Kaif has taken a break from her busy schedule and is in England to spend some quality time with her friends and family. Revealing her birthday plans, Katrina earlier told PTI, "Birthdays for me are about having a good time with your loved ones. I don't believe in reminiscing too much. Every year I try and have a good time. I am at a place in the country side with my sister. I am happy about the day. It is all about having fun, chilling and relaxing."
Here's how Katrina is celebrating her birthday-
In case you have been locked in a dark room with no Internet for a long time, here is the Zero movie teaser that features Salman Khan and Shah Rukh Khan.