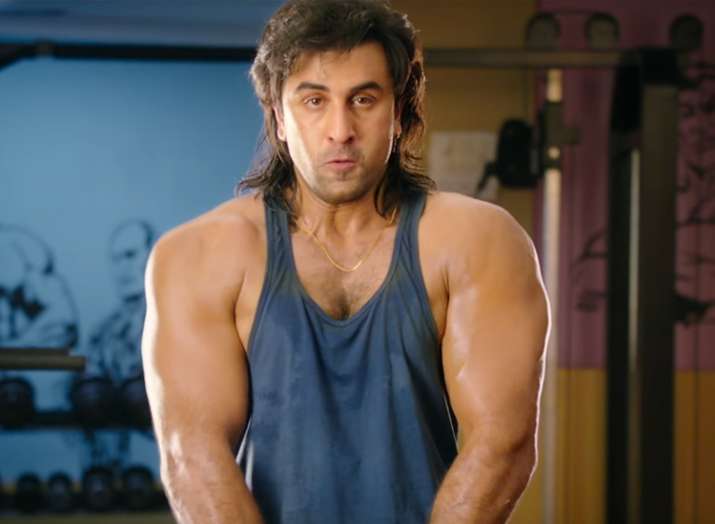 The trailer of Sanju featuring actor Ranbir Kapoor was released yesterday and many Bollywood stars praised the handsome hunk to heights for his spectacular performance. Not only this, Twitter also looked impressed with the talented star. After the makers dropped Sanju trailer, a discussion started on social media. There were some who called Ranbir the best product of nepotism, whereas people also appreciated filmmaker Rajkumar Hirani for presenting the story so beautifully.
Have a look at some more tweets.
#SanjuTrailer Have any one seen a better crafted trailer than this in years..I don't think so I have seen a better one in a long long time..I m a big MunnaBhai fan but today I m also a RanbirBhai fan...

— CrimeMasterGogo (@pawanrai87) May 31, 2018
Sometimes the nepotism in bollywood irritates me
But then i see talented people like ranbir kapoor and not completely hate it.

— Ashish Chanchlani (@ashchanchlani) May 30, 2018
Ranbir has worked really hard and he perfectly got into the skin his character. It goes without saying that he is again going to prove his mettle as an actor. The film talks about many incidents of the Sanjay's life that are still a mystery. From his involvement in 1993 Bombay Bomb Blasts to his ordeal in jail, the movie has everything that can make it a blockbuster.
Ranbir Kapoor is the best. No one comes close. Ever.

— MUSCLE KAPOOR (@boyfriendkapoor) May 30, 2018
#SanjuTrailer has got the all the hype for #Sanju. Ranbir Kapoor and all other actors did an candid and awesome performance. It's going to be a phenomenal and outstanding movie on June 29th world going to witness. All the best to @RajkumarHirani and entire crew of the film.

— Vamsi (@VBY199) May 31, 2018
Sanju also talks about the alleged affairs of the actor. In the trailer, he was seen saying that he had nearly 350 girlfriends. Now, we can't wait to experience the story of a man who led many lives on the silver screen.
Along with Ranbir, Sanju also features Anushka Sharma, Vicky Kaushal, Paresh Rawal, Manisha Koirala and Sonam Kapoor in pivotal roles. The movie is all set to hit the screens on June 29.