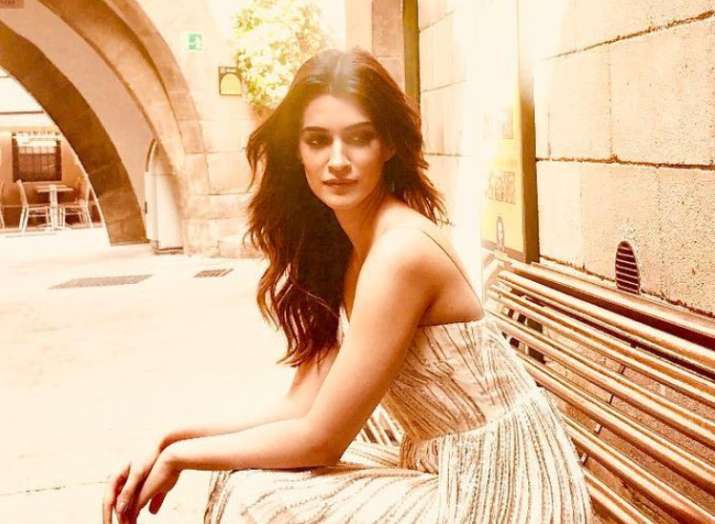 With the #MeToo wave spreading like wildfire in the industry, many Bollywood celebrities have come out in open with their abuse stories as well in support of the victims. Big names like Sajid Khan, Alok Nath, Luv Ranjan and others have been accused of sexually harassing women, on the other hand celebs like Priyanka Chopra, Farhan Akhtar, Ajay Devgn, Akshay Kumar have taken firm decisions to oppose the heinous act. 
While many women have strongly come forward with their #MeToo stories, many others have kept their identity anonymous while sharing their stories. Housefull 4 actress Kriti Sanon also came forward to extend her support for the victims and praised their courage for sharing their stories and also requested them to reveal their identities rather being anonymous. 
Kriti Sanon took to her social media to share a long post saying that as a woman and as an actor she fully supports the #MeToo movement and even praised them for handling themselves strongly. However, her post majorly focused on the request that all men and women across should share their names as well while sharing the incident. Kriti says that revealing their identity will help one inspect the incident in order to come to a conclusion. Sharing her thought, she wrote, "What happens when  a #MeToo story of an "anonymous" girl comes out against someone?  Do we simply believe it without even knowing who the girl is or is she even exists?"
She further questioned, "Is it fair to consider the accused "Guilty" when the #MeToo story doesn't come with the victim's name? Should the media carry such stories?" She added, "It takes just one story to spoil someone's name and career. It's important that we handle the #MeToo movement responsibly and find a lawful way. Ultimately, there has to be a legal repercussion of #MeToo for it to be enduringly effective." 
Here's what Kriti shared:
Kriti Sanon is part of Housefull 4 whose ex-director Sajid Khan is also accused of sexual harassment. Actress Saloni Chopra accused him of harassing her mentally, emotionally and sexually while she worked as an assistant director. Two more people accused him of the same, one is Rachel White who alleged he asked her to "seduce him in 5 minutes" for a role and the other is the Journalist Karishma Upadhyay who claimed that Sajid tried to forcibly kiss her during an interview. Now, instead of Sajid Khan, Farhad Samji will be directing Akshay Kumar starrer Housefull 4.
More Bollywood stories and picture galleries
For all latest news and updates, stay tuned to our Facebook page