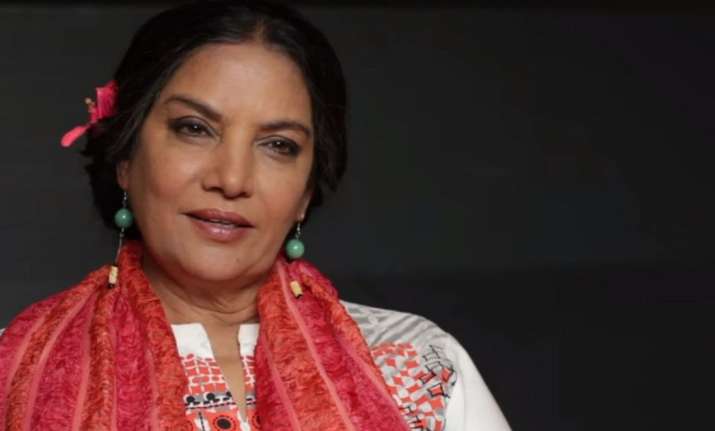 Veteran actor Shabana Azmi talking about her father Kaifi Azmi's 100th birth anniversary revealed that there will be a three-day celebration in Kolkata starting from January 16-18. She said that she is excited to bring 'Kaifi aur Main' to Kolkata next year, the acclaimed play on the life and times of her father, renowned Urdu poet Kaifi Azmi. "I am very happy to enact in the play 'Kaifi Aur Main' here, based on his life, and having elements like humour, romance, social commitment and valour. I play the mother's role in the play, while Javed Akhtar saab enacts Kaifi's role," she told reporters.
"We have already hosted 300 shows of the play all over the world and got standing ovation everywhere," the 68-year old actor, who has done over 100 films, said.
She said there will be a three-day celebration from January 16-18 in Kolkata, as part of the 100th birth anniversary year of Kaifi Azmi (January 14, 1919).
"Kaifi Azmi had spent a considerable part of his life (in Kolkata) and got inspiration for many of his poems," the actor said.
Similar celebratory functions will be held in different cities of India, as well as in US, England and the Middle-East.
Asked about her association with Kolkata, Azmi said she felt it was a very vibrant city, where she worked with almost all the major directors.
"I am a big fan of Satyajit Ray and Ritwik Ghatak and I remember working with Tapan Sinha. I have also worked with Goutam Ghosh and Aparna Sen - who is a very close friend of mine," she said.
(With PTI Inputs)