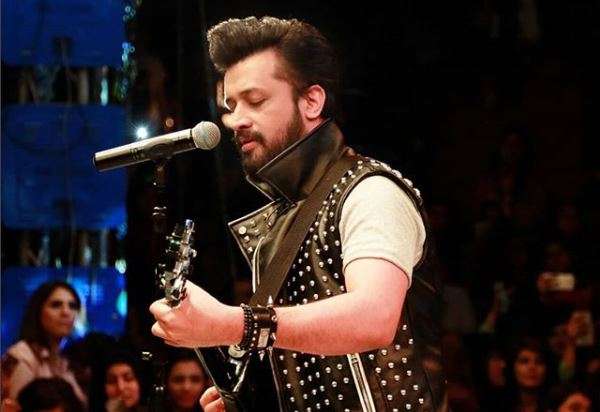 Pakistani singing sensation Atif Aslam was trolled on social media by his fellow countrymen for singing a popular Bollywood song at a Pakistan Independence Day function in New York. Atif, who has lent his voice to many Bollywood hits performed at the function earlier this month.
The performance prompted many of his fans back home to question his patriotism and also hit out at him. "Zero respect for Atif Aslam!" wrote a twitter user."Boycott Atif Aslam itsaadee Ap Ne Dil Tor diya #boycottAtifAslam #AtifAslam," wrote another user.
Shamefull act by Atif Aslam. @itsaadee should apologize. pic.twitter.com/2YCEUO4BSJ

— Jahan Zaib Virk (@JahanVirk) August 8, 2018
After the much-heated debate on Twitter, the 35-year-old singer has finally responded to the uproar in a long Instagram post, saying that hopefully, things will change in a "Naya" (new) Pakistan. "Simply love my haters. Undoubtedly, Allah is the only one who can make someone worthy of respect or not. The Pakistani flag is my identity and my fans know that I respect it a lot. I'm glad that my fans know how to deal with fake propaganda against me," he wrote.
Atif hoped that "Naya Pakistan" can help people realise that they need to respect others, especially those who work hard everyday to make the country proud. Pakistani classical singer Shafqat Amanat Ali, who has also lent his voice to some Indian songs defended Atif. "I stand in support of Atif Aslam for singing his songs at the parade. Music is not Indian or Pakistani. It's just music. Singers are synonymous with their songs which are loved equally by fans from every country," Ali said.
I stand in support with @itsaadee for singing his songs at the parade. Music is not Indian or Pakistani. It is just music! Singers r synonymous with their songs which r loved equally by fans from every country. Should have briefed him if they wanted national songs #AtifAslam

— Shafqat Amanat Ali (@ShafqatAmanatA) August 7, 2018
Film critic Omair Alavi said people need to remember that Bollywood films and dramas are shown openly in Pakistan in cinemas and on television channels as art, film or music has no boundaries. "Don't Pakistanis go to watch Indian films? Are not Indian dramas a regular on our channels," he questioned. 
Atif's last hit was from Salman Khan starrer Tiger Zinda Hai, titled Dil Diyan Gallan. He recently crooned Paniyon Sa from Satyameva Jayate featuring John Abraham.
(With PTI inputs)
For all latest news and updates, stay tuned to our Facebook page