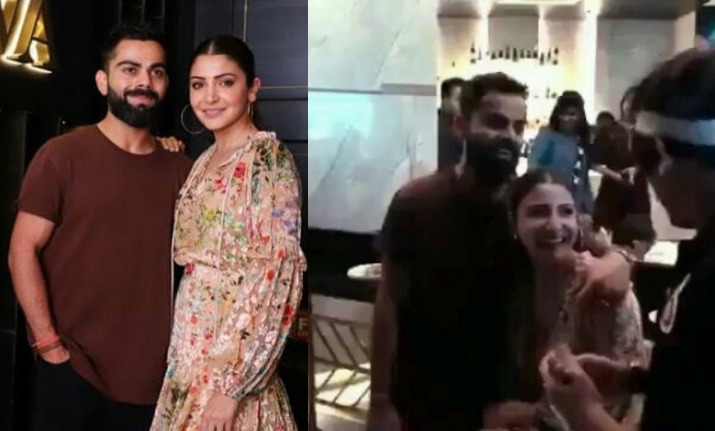 Anushka Sharma has taken a sabbatical from Bollywood to be by her husband Virat Kohli's side during IPL 2019 and ICC World Cup 2019. The actress has tagged along with her cricketer husband to his official tours and is often seen with his squad Royal Challengers Bangalore. Recently, the couple was in Delhi where they had a party at a restaurant Nueva. Virat Kohli along with his RCB squad is in Delhi for an IPL match. During the party, they met Mr Nags who has declared himself RCB Insider and its biggest fan. In one of the videos that are being circulated on social media, Mr Nags Anushka Sharma whom does she find hotter; her husband Virat Kohli or Mr Nags. This was a tough question for Mrs Kohli but she snubbed it smartly and picked sides with Mr Nags. Later, she hugs Virat Kohli who was busy joking around with Mr Nags.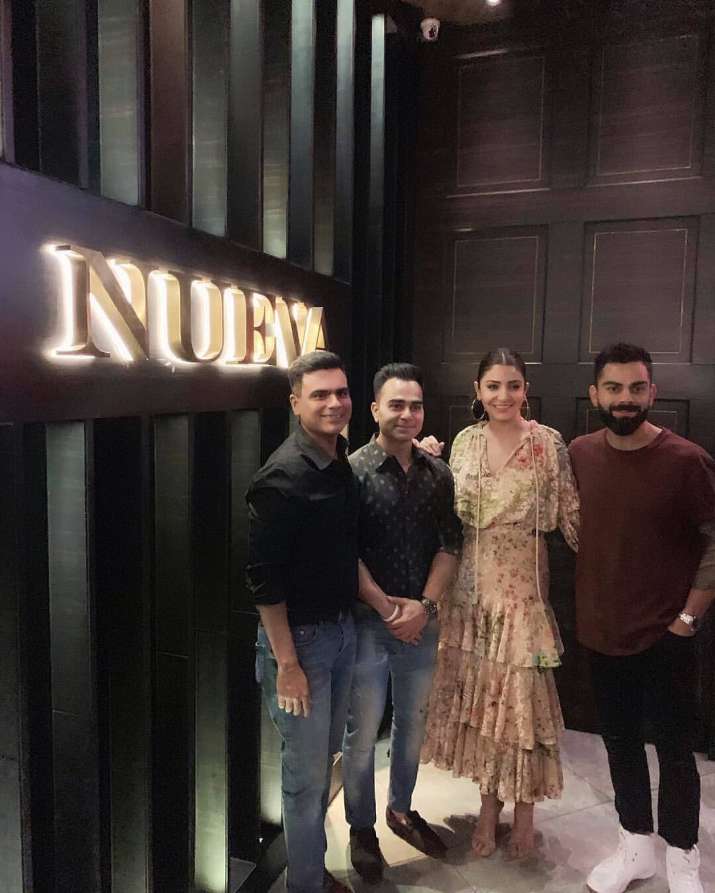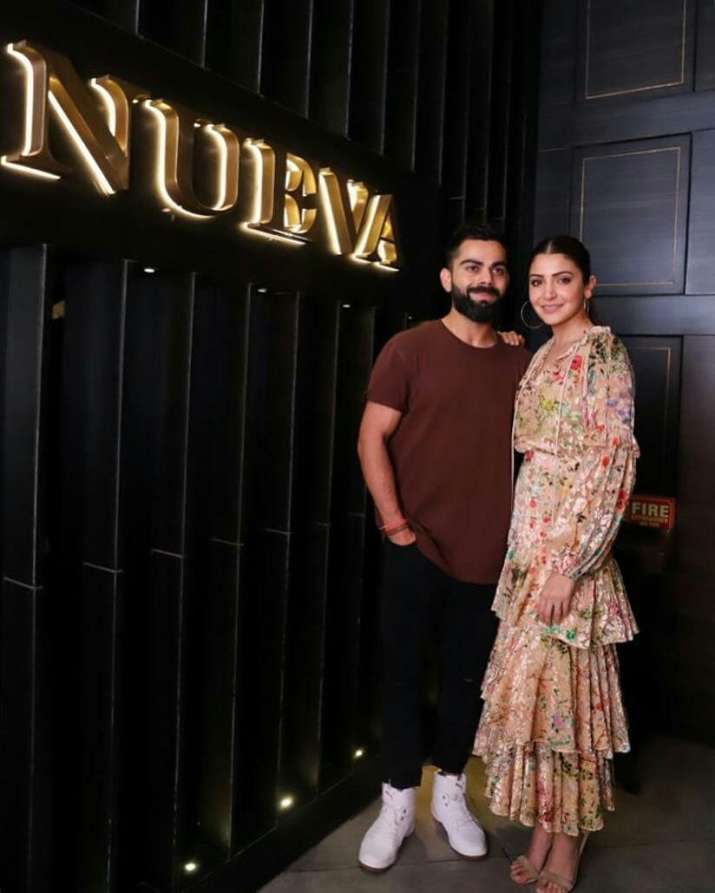 Earlier, Virat Kohli and Anushka Sharma were spotted at Lido Mall in Bengaluru, playing laser tag games. In one of the videos, Anushka hit Virat with her laser tag while the latter pretends to die. 
Anushka Sharma and Virat Kohli tied the knot in December 2017. They dated each other for a couple of years before finally getting married in Italy. On the work front, Anushka Sharma was last seen in Shah Rukh Khan starrer Zero. This year, the actress may not sign any film as she'll get busy producing her Netflix original Bulbul.