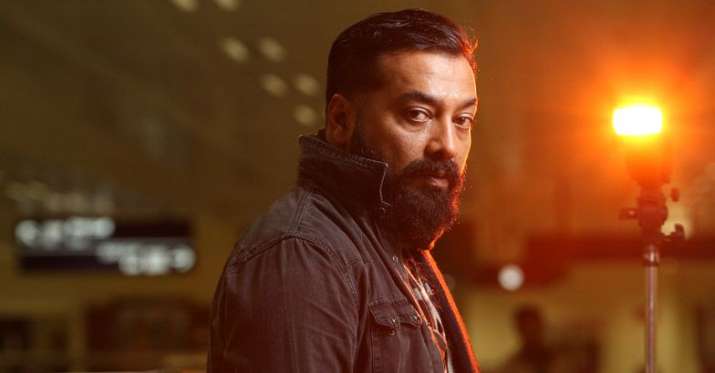 Anurag Kashyap, one of the maverick filmmakers of Bollywood has a fierce personality. The director isn't afraid of calling spade a spade. Recently, the Gangs of Wasseypur director lost his cool when he got surrounded by paparazzi outside a doctor's clinic. He didn't just lash out at shutterbugs but also insulted them by asking them to look at their faces in a mirror. He went on to say that they need to question themselves about the kind of job they are doing. 
Lashing out at paps, Anurag asked, ''Tum log yaha doctor ke yaha kyun khade ho. Kya kaam nai hai tumlog ke life mein.'' When one of the photographers replied that this is a part of their job, Anurag said, "Tumlog jaakar sheeshe mein shakal dekho apni...koi dhang ka kaam nahi hai life mein? log kahi bhi jaa rahe hain, unka photo khinch rahe hain. Ek baar baithke socho aur pucho apne aap se. 
As soon as the video surfaced online, people started pouring in their views. The comments section got flooded with two completely different views, however, majority of the opinions were in support of the filmmaker. There were just a few who bashed Anurag for his attitude. Most of the users asked paparazzi not to peep into celebs' life.
''Why outside a clinic? I know it's your job, but just because they are celebs, doesn't mean they are not human. If someone's visiting a doctor, most probably that person is sick, and disturbing them even outside a clinic is just too much,'' a user commented. ''You guys have no business following him when he is going for a doctor's appointment. If ur job involves stalking ppl around without their permission then u are nothing more than a stalker. Not a photographer. Get a life,'' commented another.
On the professional front, Anurag Kashyap is busy with his next production Saand Ki Aankh starring Taapsee Pannu and Bhumi Pednekar. The film was wrapped up recently and is scheduled to release during October. Meanwhile, his much-awaited second season of Netflix's show Sacred Games will release later this year. Recently, a new teaser was released introducing primary characters.