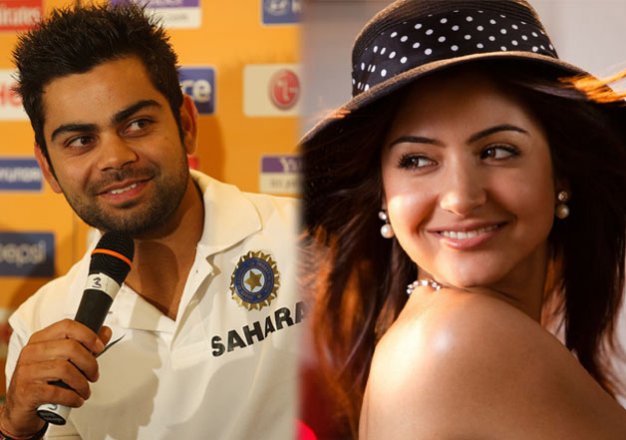 New Delhi: Team India started the Asia Cup on a brighter note with two successive wins. However, the win against arch-rivals Pakistan was a special one considering the past intimacy of battles.
Virat Kohli was the hero of the match and everyone lauded his 'skilful' batting under tough conditions. A day after the match, Indian high commission hosted a reception for the Men in Blue on Sunday.
The stylish batsman was in a good mood during the function as he went up to the stage and sung the old classic "Jo waada kiya wo nibhana padega".
While Yuvraj Singh shot the video and Virat Kohli put it on the Instagram later for his fans to see. In the caption, he thanked Yuvi 'paji for the video and confessed that it's his favourite song.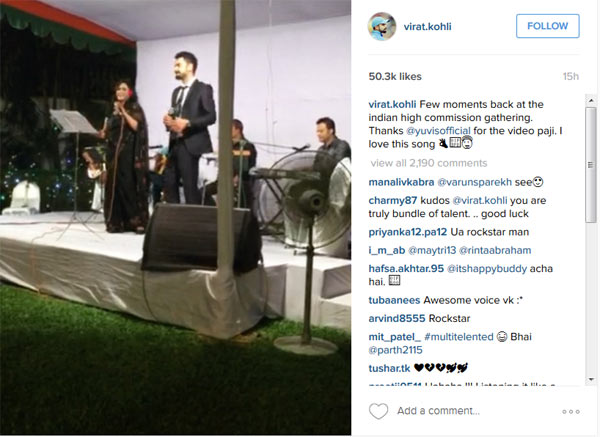 "Few moments back at the indian high commission gathering. Thanks @yuvisofficial for the video paji. I love this song," Virat wrote.
Well, it's quite shocking to see an aggressive cricketer like Kohli humming an emotional song. It left us wondering if it's an indirect message to his ex-girlfriend Anushka Sharma.
The much in love, Virat and Anushka recently parted ways after a disagreement on the 'marriage' issue. From what we hear is that the stylish cricketer is trying his best to get back his lady love and who knows that Virat might be reminding Anushka about the 'love promises' with this song.
Watch the video: