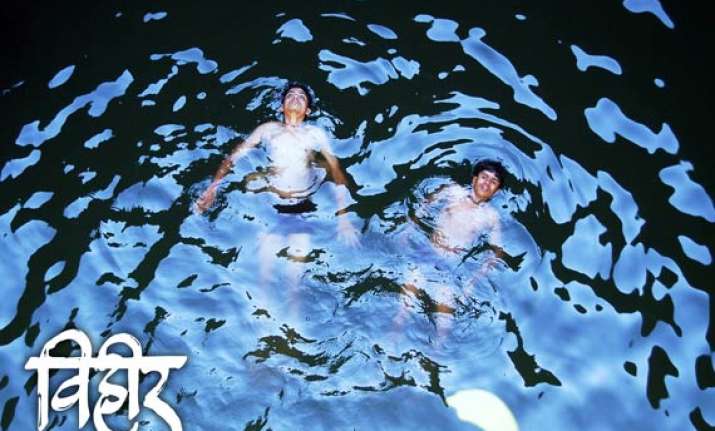 Mumbai, Oct 15 : After the internationally acclaimed 'Vihir', director Umesh Kulkarni has come up with another story from the heart of India in 'Deol' (Temple), which he says looks at the misguided youth energy in the villages and how it is taking a toll on development.

"We have been travelling for one and a half year in Maharashtra and realised that villages have changed. We have an image of a village of the '80s but things are changing there.
The youngsters there get degrees and are cut off from agriculture but at the same time they can't find a decent job anywhere, so there is lot of youth energy which has no channel and we have tried to look at this serious situation in our own hard-hitting, satirical and subtle way," Kulkarni told PTI in an interview on the sidelines of the Mumbai Film Festival.  The film boasts of some big names, with Nana Patekar playing the local politician, Sonali Kulkarni as his wife and Naseeruddin Shah in a cameo. The lyrics have been written by Swanand Kirkire.

The film, which was screened to a packed house at the Mumbai Film Festival is also travelling to Pusan, Abu Dhabi and CIFF film festivals.
Kulkarni says that the film is not just one village's story but talks about what is happening with the country's youth at large and how we are being affected by globalisation without understanding it.

"Youngsters in the village have the latest mobile phones, television sets and they are influenced by the lifestyle and want to have it but they don't have roads, electricity, hospitals or schools. It is a comment on the misguided development," Kulkarni says about his film.  The film begins in a village called Magrool, where years of bad weather and drought have taken a toll on agriculture.  One day a village herdsman Kesha dreams about Guru Dutt while sleeping under a fig tree. Kesha announces his dream to the entire village. And the young guns of the village start making plans to make their village famous by it and benefit along the way.

But the development comes at a cost. Under pressure, the local politician changes his plan to build a hospital in the village and instead a huge temple is made. The temple brings prosperity but the village is not the same again.  Kulkarni does not provide any solution to the problem in his film.

"There is no solution to this situation. Also I like to end my film a little before the full stop so that the audience is able to interpret it in its own way. I want my films to get completed in their mind. I don't like to impose something on them."

Kulkarni, an FTII graduate, came into limelight with his diploma film 'Girni', which won the President's gold medal for Best short film and best direction in 2005. It is his third film after 'Valu' (The Wild Bull) and 'Vihir' (The Well).  Kulkarni is releasing the film in Maharastra on November 4 and hopes that he will be able to take the film to metros.The director is also producing a film 'Masala' and hopes to direct a Hindi film soon but says he will continue making cinema in Marathi.