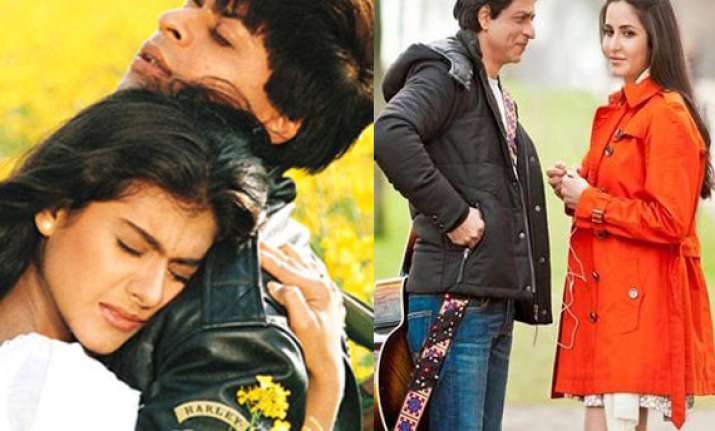 Mumbai: Bollywood superstar Shahrukh Khan is playing the  role of Raj Malhotra again (remember Dilwale Dulhaniya Le Jayenge?) , but  his lady love on screen  is Katrina, not Kajol, indicative of the way things are moving. 
A media report said, Shahrukh has two distinct looks in Yashraj Chopra's film, yet untitled.
One look has a striking resemblance with Raj Malhotra, when SRK was young, and the other look is that of a man in his 40s, meaning SRK himself. 
It seems Yash Chopra is using the same formula to re-create Raj in order to win over audiences once again in his comeback in the director's chair, the TOI report says.
"SRK is very excited to play his younger self, and some of those portions have already been shot in London", says a source.
"Although no one quite knows the story of Yashji's film, it is now known that SRK will have two distinct looks.
"The second one, that of a man in his 40′s, will be similar to the way he looks now. A lot of work will go into making SRK look exactly like Raj of DDLJ", the source told TOI.
The untitled film is set to hit screens during Diwali. "No stone is being left unturned to make it the biggest blockbuster of the year" , says the source.