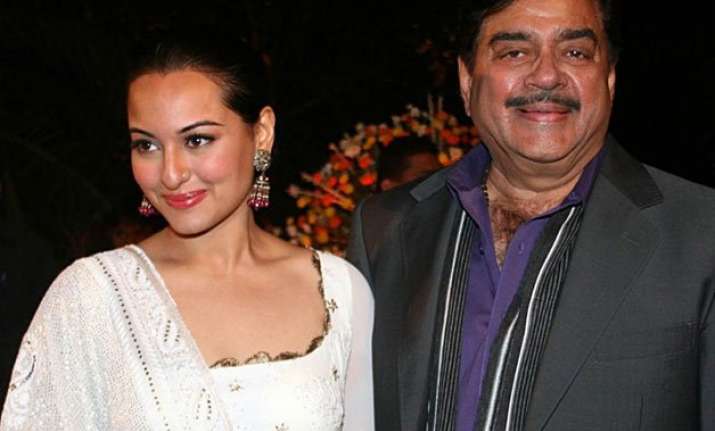 New Delhi: Dabangg girl Sonakshi Sinha who is all set to work in a film with her father Shatrughan Sinha, won't be able to share even a single frame with him.
Shatrughan Sinha will play real-life daughter Sonakshi's father in A Murugadoss' upcoming film 'Akira'. But the father-daughter duo won't share any frame in the film.
While talking to DNA, a source reveals, "When Murugadoss approached Shotgun, the actor was told he played the film's lifeline. Shatru plays Sonakshi's father in Akira. But his character dies while Sonakshi's character is a still a child. So all of his scenes are with the child actor playing Sona's childhood avatar. Later on, his voice serves as a guiding force in Sona's life. But they never come together face-to-face."
The rumours are said to be untrue that Murugadoss 'Akira' is a remake of a Telugu hit. The report further claims that the audience may not receive Shatrughan well, but sources reveal, "Shatru feels there should be at least one sequence featuring Sonakshi and him together. Efforts are on to write such a scene into the script."
Expectations from Murugadoss are sky high as the filmmaker has already given hits like 'Ghajini' and 'Holiday'.