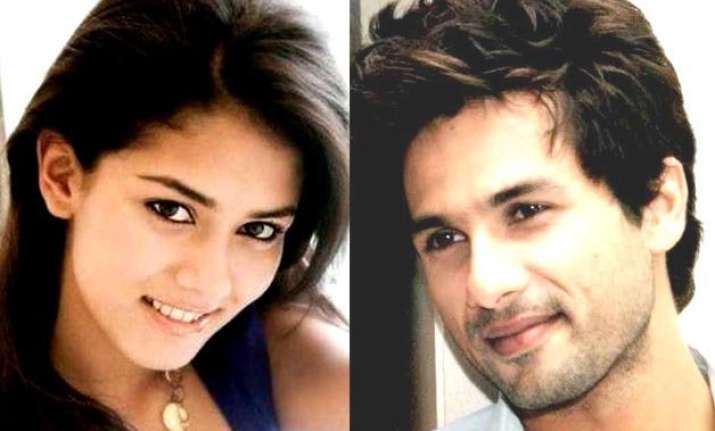 New Delhi: The love story of Shahid Kapoor-Mira Rajput is no less than a perfect Bollywood script. The only exception is lack of negative shades.
The couple will tie the nuptial knot tomorrow in national capital Delhi.
The 'filmy story' involving a Bollywood star and a good looking girl, who happens to be the fan of actor, has a humble beginning. It was quite surprising to many that the common factor that brought the couple, and possibly families together, was not a luxury holiday, pub or friends, but a Satsang.
In fact the two met at Radha Soami Satsang Beas and from there the relationship took off. They became friends, started dating and will soon become husband and wife.
Radha Soami Satsang Beas together with its international affiliates (RSSB) is a philosophical organiastion based on the spiritual teachings of all religions and dedicated to a process of inner development under the guidance of a spiritual teacher.
In the Indian language, Radha Soami means 'lord of the soul', satsang describes a group that seeks truth, and Beas refers to the town near which the main centre is located in northern India.
Reportedly, both the families are the followers of Radha Soami and being family friends; it was the most appropriate place for the meeting prospective bride and groom.
Now the big day is inching closer and Shahid will soon take away his bride to his city of dreams – Mumbai.