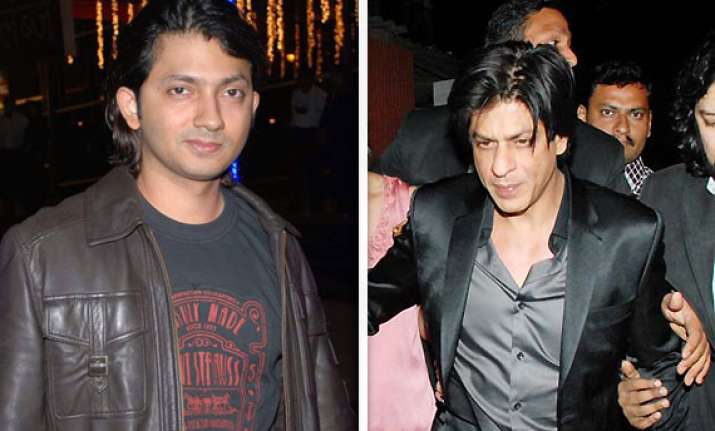 Mumbai, Jan 30: Bollywood superstar Shah Rukh Khan attended Sanjay Dutt's party on Sunday night to celebrate the success of Agneepath, but at around 3:30 am SRK reportedly scuffled with Farah Khan's husband Shirish Kunder and his bodyguards beat him up.
 
Shah Rakh Khan entered Aurus, the restaurant-cum-lounge bar after midnight, and had a slanging match with Shirish Kunder.
 
SRK was angry over Shirish Kunder tweeting on the day of Ra.One's release:  "I just heard a Rs 150 crore firework fizzle out."
 
Since then, SRK had been keeping a distance from both Farah Khan and Shirish, but his anger boiled up on seeing the latter at the party.
 
Reports said, SRK menacing walked up to Shirish and assaulted him with the help of his bodyguards, while shouting abuses at him.
 
The host of the party Sanjay Dutt intervened along with friends Sameer Arya, Godlie Behl's brother-in-law and escorted SRK out.
 
The couple have not filed any complaint with Juhu police.
 
Later, Farah Khan issued a statement saying: " Shah Rukh has always told me that physical clash is the worst way to sort out a problem and that it means the person who is hitting has either a personal or a professional crisis going on. It saddens me to see him doing the same."