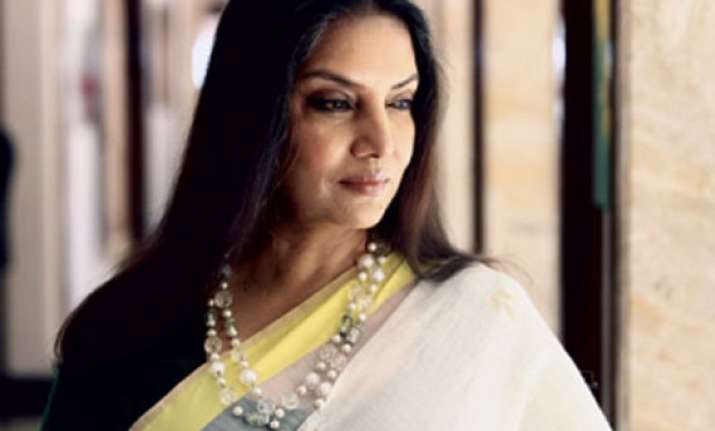 Mumbai:  Veteran actress Shabana Azmi says she will be in Britain for two months to be part of an English play titled "Happy Birthday Sunita".
Created by Pravesh Kumar and Harvey Virdi, the family comedy drama is British Asian Theatre Company Rifco and Watford Palace Theatre's production.
"Leaving in a few hours for UK for 2 months 2 act in @Rifcoarts Happy Birthday Sunita. wish me luck friends. Theatre is a different ballgame," Shabana tweeted Sunday.
While her fans wished her luck, actress-producer Dia Mirza, who worked with her in "Tehzeeb" also replied to her tweet saying: "@AzmiShabana @Rifcoarts You will shine! Have a wonderful time :)".
The "Fire" star also shared that rehearsals will start Aug 26 for the first show Sep 19.