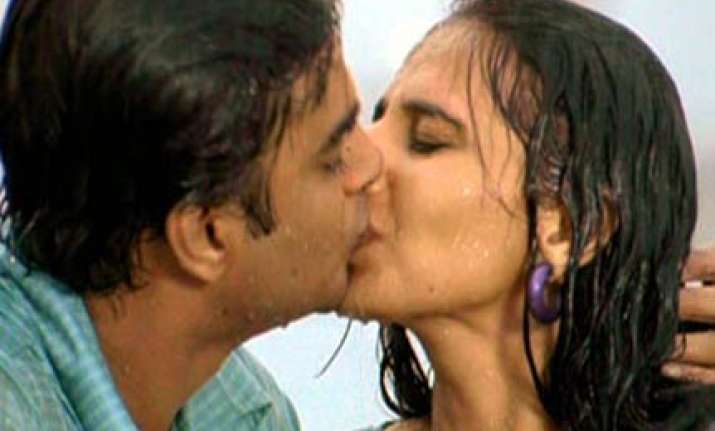 Vidya Balan and R Madhavan, who kissed in Mani Ratnam's film Guru and became a most sought-after screen couple for a cell phone company thereafter, are now being repeated on the silver screen again. And, by Mani himself, says a media report. The report says, Sanjay Gupta, wanting to cash in on the couple's chemistry, had planned a film on Vidya and Madhavan, but it failed to take off.  
And now Mani Ratnam, after making the mistake of repeating the Guru hit pair of Ash and Abhishek in Raavan, is considering his second jodi from the earlier hit. The renowned filmmaker is casting them in a love story.
In an earlier interview to Bombay Times, Madhavan had said that he would like to work with Vidya only if something really big comes their way. "That's because after Guru and the cellphone ads, people's expectations from us are so big, that it wouldn't be fair on both of us to take on anything less than that," he said.  
Vidya added, "Usually you don't get such a great response for ads, but my jodi with Madhavan has been liked a lot. I'm looking forward to doing a full-fledged role with him someday."