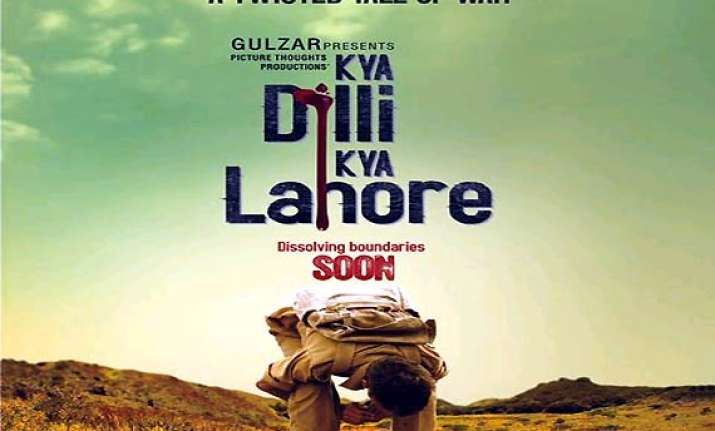 KDKL makes us uncomfortable without pointing accusing fingers at either side.
Film:
"Kya Dilli Kya Lahore";
Cast:
Vijay Raaz and Manu Rishi;
Director:
Vijay Raaz;
Rating: ***1/2
There's something to be said about a film that takes so many risks with mainstream tastes that it automatically becomes a part of an endangered species of cinema known as Noble Art.
They don't make movies like these. Not any more. Not too often in the past. Several years ago, Sunil Dutt shot "Yaadein" with just one character on screen throughout. In "Kya Dilli Kya Lahore" (KDKL) there are two characters, both respresentational and yet so finely played out that they emerge from the morass of mutual distrust as memorable individuals.
The partition has given us many memorable films. KDKL brings us a heartwarming, seriocomic parable on cross-border amity. With two outstanding actors - Vijay Raaz and Manu Rishi, this saga of soldierly solidarity looks at a historic twist of fate with unflinching sincerity and heartbreaking irony.