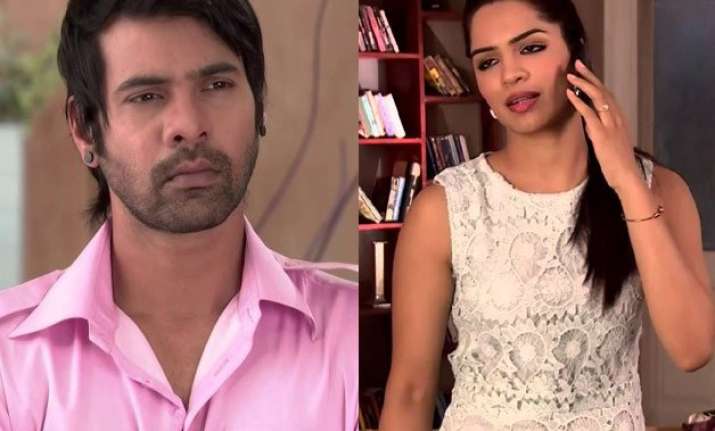 New Delhi: With the arrival of Navratri, the spirit of festivity is taking over the daily soaps these days. The similar preparations are seen in the much popular serial of Star Plus 'Kumkum Bhagya' where Pragya and her family is preparing for the Ramleela play.
While the entire family is engulfed with fervour for the upcoming Navratri, it seems Alia has something nasty going on in her mind.
And her target will once again be her darling sister-in-law Pragya.
Yes! Alia is in a quest to kill Pragya.
Pragya approached dadi in a horrified condition. When dadi questioned her she reveals that Alia is after her life and is looking for her with a knife in her hand.
While dadi tries to calm down Pragya and asks her to be careful from Alia, Abhi comes to the scene. He, however, is standing at a distance but is spotted looking at dadi and Pragya, who are indulged in the conversation.
Has he over heard their conversation? Has Abhi finally come across Alia's truth?
Keep visiting this place for more telly updates.