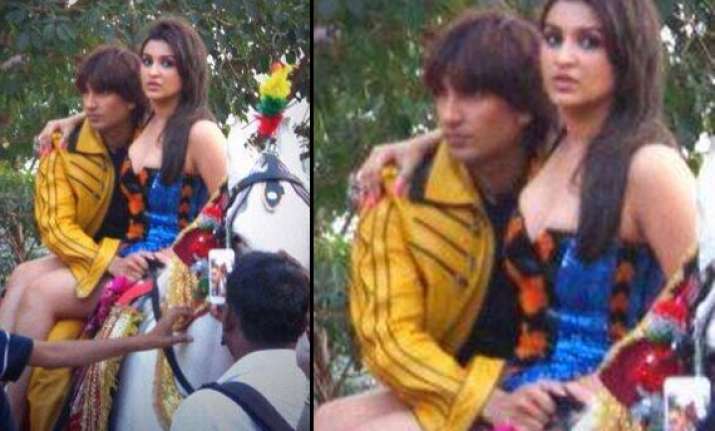 New Delhi: Yash Raj Films has once again brought together the 'Ladies vs Ricky Bahl' co-stars Ranveer Singh and Parineeti Chopra for their upcoming 'Kill Dil' but looks like the duo isn't pleased with that as what it appears from their first snap from the sets.
Ranveer, donning a yellow shirt, and Chopra, looking exotic in her short cleavage revealing dress, can be seen seated on a white horse but both of them look uncomfortable.
While Ranveer is still OK in carrying his co-star on his lap, Parineeti, on the other hand, looks a bit infuriated.