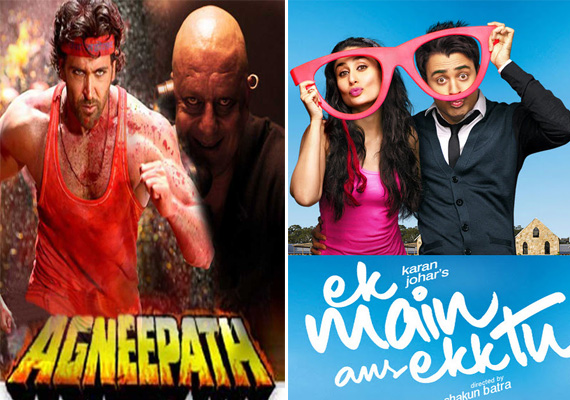 Mumbai, Feb 15: Bollywood filmmaker Karan Johar's films Agneepath and Ek Main Aur Ekk Tu did very well at the box office at the beginning of this year. Now KJo has as many as nine films going on floor this year and he says, these are his nine gems (navratna).

According to a Mumbai Mirror report, Agneepath collected almost Rs 120 crore in its two-week run. And Ek Main Aur Ekk Tu made as much as Rs 23 crore in the first weekend.

And now Karan Johar is all set to launch as many as nine new projects this year under his banner Dharma Productions.

The two successful Dharma releases this year have been direted by debutant filmmakers Karan Malhotra and Shakun Batra. Mumbai Mirror has learnt that KJo, will now launch a few more first timers.

Says Karan Johar: "At Dharma, we have already introduced nine directors. We are extremely proud of their films. Taking the train of thought further, we plan to expand our production base and launch many more first time filmmakers in the immediate future."

KJo's plans for the year include a lot of fresh talent - in acting as well as filmmaking.

Firstly, in his maiden co-production with good friend Shah Rukh Khan, Student Of The Year, KJo is all set to direct three new actors - Varun Dhawan, Siddharth Malhotra and Alia Bhatt.

The filmmaker will also launch Dharma talent Sonam Nair as a director this year.

For his co-production with Ekta Kapoor, KJo has roped in debutante director Akshay Roy.

Ruchi Narain, who had earlier directed Kal: Yesterday and Tomorrow, is also being re-launched by KJo, this year.