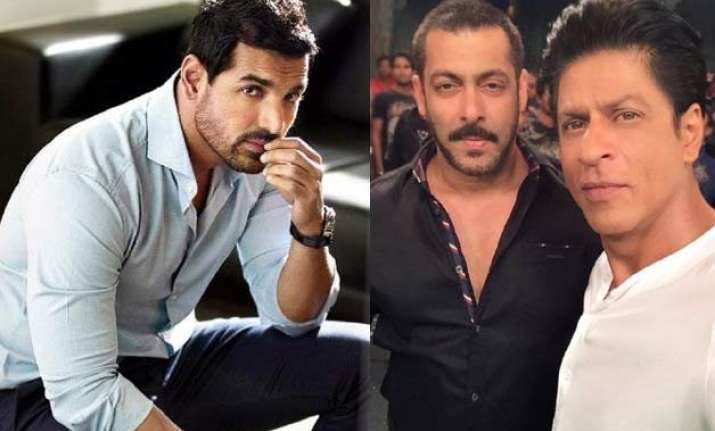 New Delhi: They say success comes with sacrifice and this rule is applicable for every person irrespective of their status, caste or creed.
Even people in B-town believe this theory. However, there are some who believe in sticking to their principles no matter what.
One such actor in the industry is John Abraham who believes in living by the principles.
But recently, the 'Force' actor took a dig at superstars Salman Khan and Shah Rukh Khan.
John was quizzed about why he avoids dancing at marriage functions to which he stated that the act is below his dignity. "Definitely, one thing that I will not do and you can hold against me is that I will not dance at marriage functions. That is below my dignity," John told a news portal.
Though, he did not take Salman or Shah Rukh's name directly, it doesn't take a genius to figure out what he meant. These stars have been seen shaking a leg at many high profile weddings. Recently, SRK performed on his hit numbers at the sangeet ceremony of Union Minsiter Arun Jaitley's daughter.
"I have got very strong principles and I live by them. Also, I don't have any endorsement agent so I operate on my own. I do brands only if I believe in that," he added.
John was also asked about why he is keeping such a low profile, to which he replied, "There is one common thread that holds all actors together and that's insecurity. I can't be a part of that, hence I am content in my space. I feel uncomfortable at award functions and I don't go for award functions. Also party for me is definitely no".
Currently, John Abraham is busy with this forthcoming movie 'Rocky Handsome' and is even planning to remake it in Tamil and Telugu.