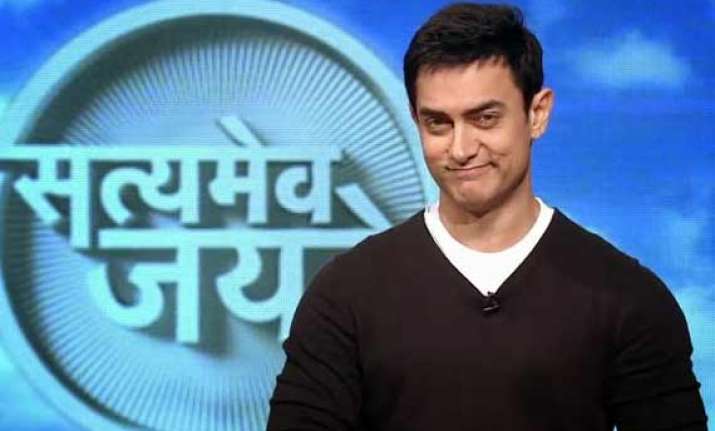 New Delhi: Aamir Khan, who has nailed himself for rising the raging issues in his show 'Satymev Jayate', has been alleged of forcing the residents of Bandra to sell their property to him.
The shocker has come from a leading daily which says that Mr. Perfectionist is willing to build a bungalow there and so want the residents to sell the apartments to him.
The mother-daughter duo namely Pamela de sa and Geneva de sa are being continuously pressurized by the managing committee of the society to sell their apartments and garages to the actor.
Unwilling to sit back, they have filed a complaint in the deputy registrar of co-operative societies claiming the offer as a "falsely conceived redevelopment scheme".
Aamir Khan wants more than half of the 36,207 sq ft area for his bungalow and is ready to give Rs 70,000 per sq ft in addition to which a separate building will be set up for those who aren't up to sell the property.
Some of the residents have agreed to the offer which is presented to them like a redevelopment scheme but in reality the offer is to sell the property to Aamir.
However, in a statement issued on Friday by the PR agency for Aamir Khan's TV show Satyamev Jayate, the actor denied all such allegations.
We think there should be another episode over rich classes, particularly film stars, building their dream projects by snatching homes of the residents.