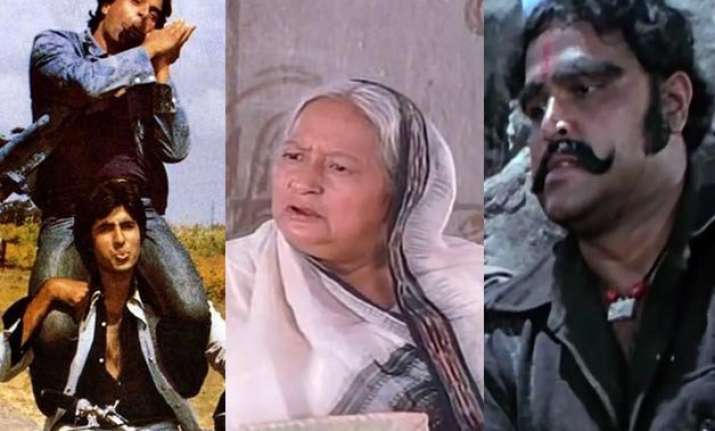 New Delhi: One will always fall short of words when writing about Sholay, the Indian film industry's most exemplary movie. Adjectives like classic, supreme and historic can only begin to describe this movie.
As Sholay completes 40 years this Independence Day, let us take time to celebrate the lesser known characters of the movie. Sholay became Sholay because not only the lead actors, but even the ones who had small roles gave their best. Their hard work brought emotions alive on screen and audiences could relate to their feelings.
We all know Amitabh Bachchan as Jai and Dharmendra as Veeru set the perfect example of friendship, Amjad Khan as Gabbar was the ideal villain, Sanjeev Kumar as Thakur embodied revenge, Jaya Bachchan as Radha gained everyone's sympathy and Hema Malini as Basanti redefined the chubby talkative girl. 
But Sholay was much more than these lead characters. The movie owes much of its credit to supporting characters. Here is a list of 6 characters who took Sholay to another level:
Sambha: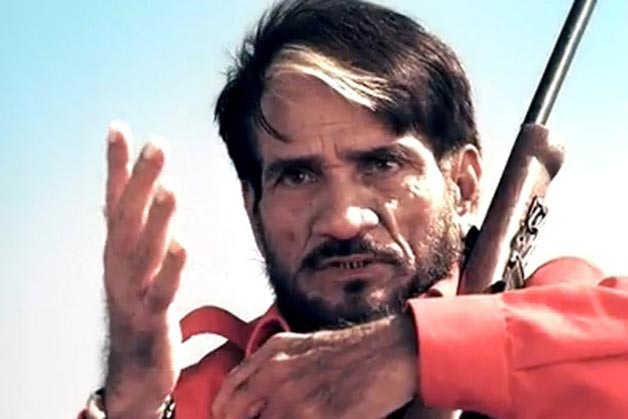 Sambha was played by late actor Mac Mohan. Gabbar's "Are o sambhaa.." turned the heads of the audiences to a man sitting on a rock wearing a red shirt and having a gun.
He had to answer Gabbar's question on the amount the government had announced for his arrest. Though his role was very small compared to others, Mac Mohan was later known as the actor who played the sidekick Sambha to Gabbar!
Jailor Saab: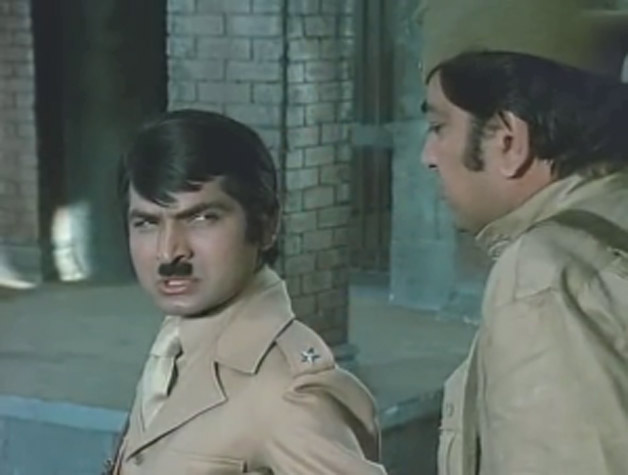 "Aadhe idhar jao ... aadhe udhar jao ... aur baaki hamare saath aao" said the Jailor Saab played by Asrani and it left the viewers in splits. We all loved the bond between the serious Jai and the naughty Veeru when they were in jail. You'll definitely agree that we wouldn't have loved them as much if they didn't have a jailor's orders to defy!
Asrani as the strict jailor (he thought he was) added just the right amount of laughter to the scenes. Try remembering "Hum angrezo ke zamaane ke jailor hai" without smiling!
Mausi: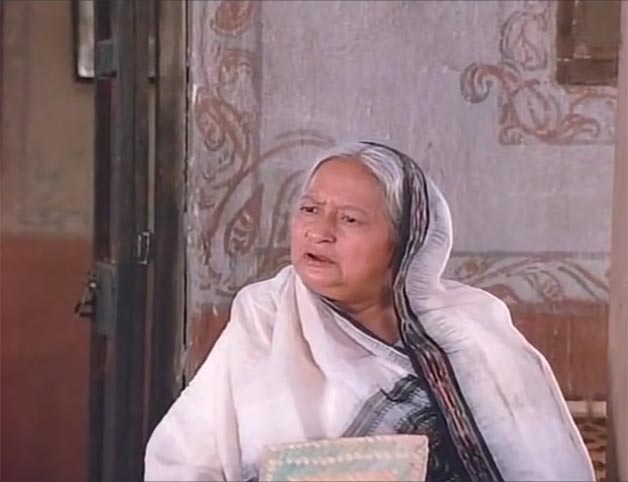 Remember, "Mausi Going Jail and Chakki Pissing and Pissing"? How could one forget one of the most celebrated scenes of Sholay in which a frustrated Veeru, who was unable to marry Basanti, climbed the water tank? There had to be a quintessential Indian woman who opposed the wedding for Veeru to feel so.
And Mausi was just the right character!
Played by late Leela Mishra, Mausi was the aunt who cared for her niece and viewers could relate very much to her compassion. The way she sent Basanti to run errands and acted like a typical Indian parent, Mausi was the mother every child feared and loved.
Kaalia: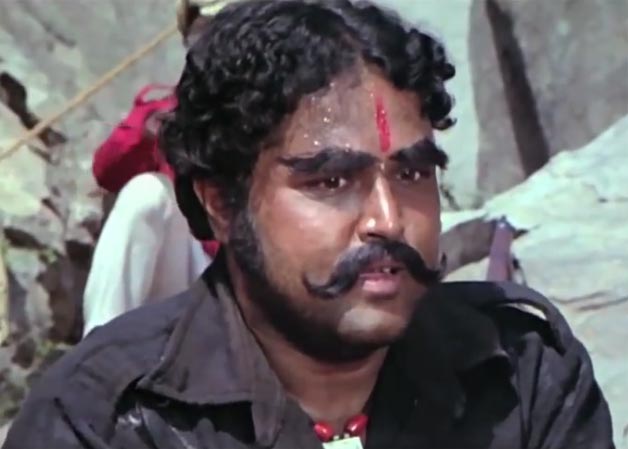 Viju Khote had a very small role in the movie. He gets killed by the leader of his group Gabbar after he disappoints him. Kaalia established the terror of Gabbar and portrayed him as pure evil.
Dialogues like "Kitne aadmi the" and "Ab tera kya hoga Kaalia" were directed at him which are still fresh in our memories.
Imam Saab: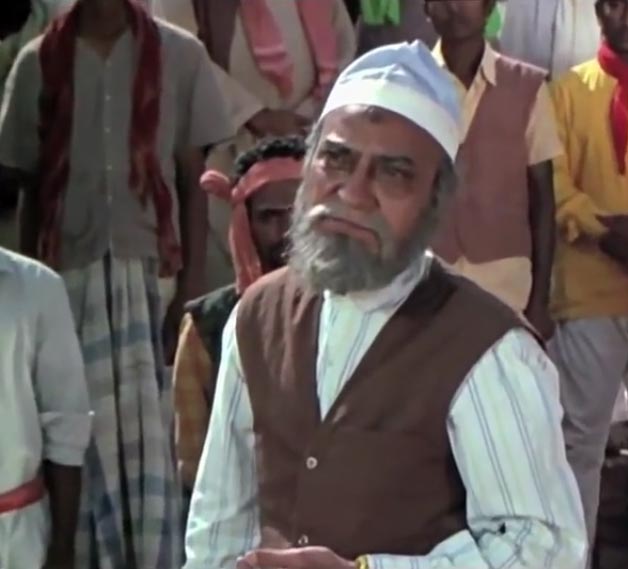 Sholay gave characters which could bring tears to the eyes. Imam Saab was one such character. Late actor A.K. Hangal as Imam Saab opened the closed door of emotions.
As the blind father who loses his young son to Gabbar's terror, Imam Saab garnered pity from each viewer of this 1975 movie.
Dhanno: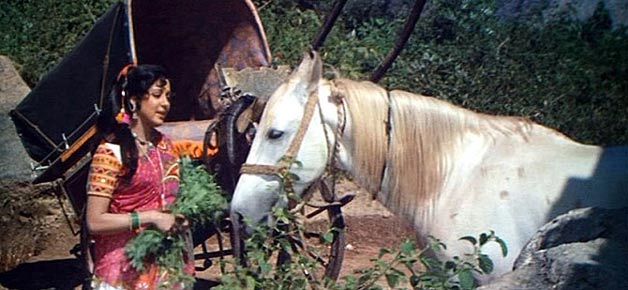 Leave aside humans, Sholay immortalised an animal too. Basanti played by Hema Malini could not have reached the skies of stardom without her pet Dhanno.
Like the mushy pets girls have, Dhanno wasn't a cat or dog. This buggy-pulling-mare was Basanti's hero and was fierce. "Bhaag dhanno bhaag, aaj teri basanti ki izzat ke sawaal hai", hasn't left the minds of cinema goers even after so long.