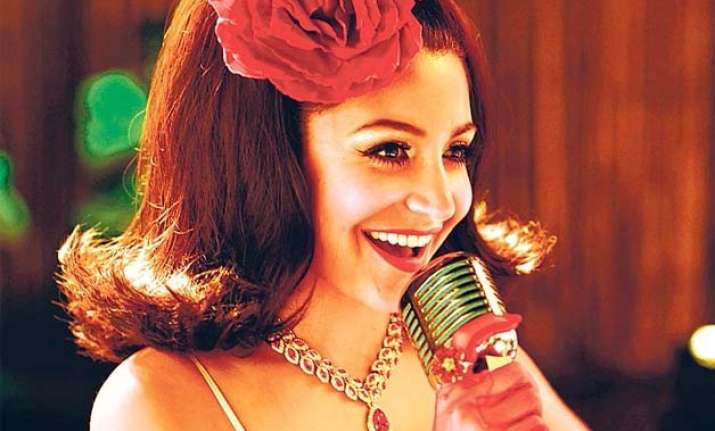 Mumbai: Actress Anushka Sharma has treated her fans to her version of Oscar-winning singer Adele's popular song "Rolling In the Deep".
The "Bombay Velvet" actress posted on Twitter the 30-second video, where she is crooning the number sitting on a chair as the song is playing in her phone.
"Found gold! Unabashed bad singing with no fear OR concern for the health of peeps around," she captioned the clip.

The 27-year-old actress also quoted late scientist Thomas Edison's famous saying - Many of life's failures are people who did not realise how close they were to success when they gave up -- and said she will never give up on singing.
"Yes! And that is why I will not give up on my singing. This is a sign! Thank you Mr Edison 4 this & the Bulb," she wrote.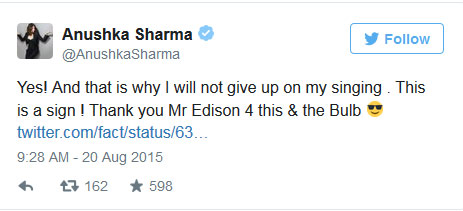 After this tweet, Anushka Sharma got a friendly reply from music composer Vishal Dadlani on her talent.
The actress replied to him saying that her talent is what the music industry needs.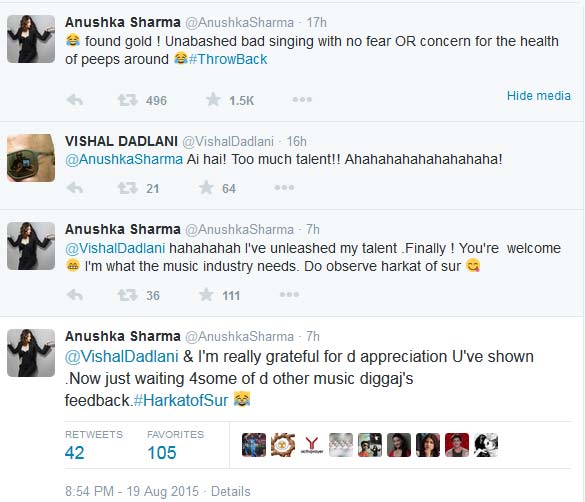 With inputs from PTI