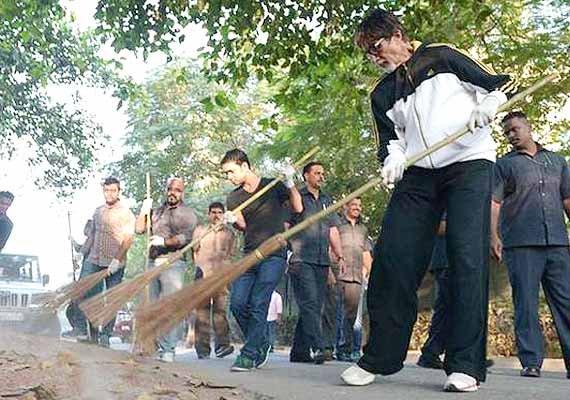 Mumbai: Amitabh Bachchan has got a special something for the masses yet agian.
And this time, it's not any first look or announcement of his film but his contribution in the 'Swachh Bharat' campaign.
The legendary actor has posted a few pictures on the social media showing him cleaning the roads and thus making his contribution in PM Modi's 'Clean India drive' possible.
Megastar Amitabh Bachchan is the latest celebrity to join the 'Swachh Bharat' campaign which was launched by Prime Minister Narendra Modi on October 2.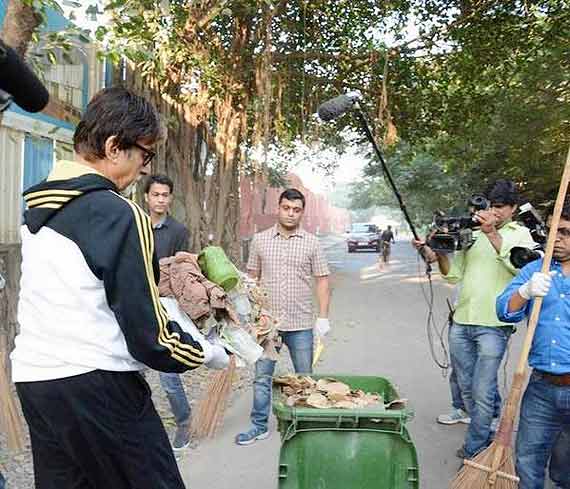 The actor took to Twitter to announce that before he went in to shoot for the final episode of his TV game show 'Kaun Banega Crorepati'. He also shared pictures of his participation.
Various other celebrities have also taken up the challenge including Hrithik Roshan, Salman Khan, and others.