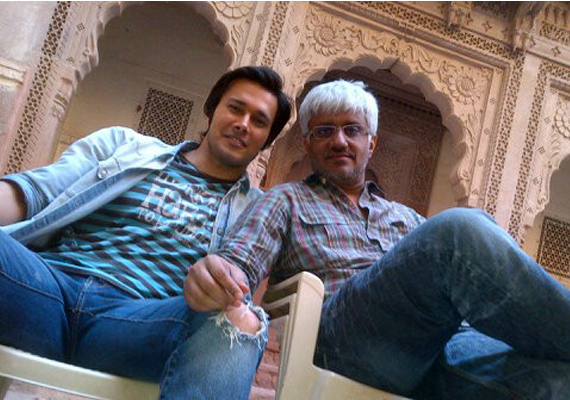 Mumbai, Apr 5: Director Vikram Bhatt whose second 3D venture 'Dangerous Ishq' is all set to hit the screens next month feels that though the format can not be a substitute for story of a film it has certainly evolved over a period of time.
Bhatt came up with the first stereoscopic 3D Hindi film 'Haunted', which was released in May 2011 and went on to become the highest grosser in the genre raking in around Rs 35 crore at the box office.
"3D can never be the story of the film, 3D is just an adornment. It enhances the subject. 3D has come a step further.
The time of throwing things on you in the name of 3D has gone, it's become more of an immersing experience now," Bhatt told reporters after unveiling the first look of the upcoming supernatural thriller in 3 D 'Dangerous Ishq'.  
Bhatt also said that he wanted to take to the next level the genre of horror films.
"There are a lot of eras in this film and in 3D you can feel as if you are transported to that timeframe. Also, I will take forward the 3D, horror element ahead through my films," he said.
'Dangerous Ishq' releasing on May 11 marks the comeback of actress Karisma Kapoor in Bollywood.  
Most of Bhatt's last few movies like 'Red: The Dark Side', '1920', 'Haunted' have an element of thriller but 'Dangerous Ishq' also adds a sprinkle romance to the supernatural experience.
When asked whether 'Dangerous Ishq' will be a mass-based entertainer, he said the genre of horror has its own set of audience.
"I wouldn't say that horror isn't massy. But as it is mainly for adults it cuts the audience by the adult certification.
In any film if you are talking about spirituality you are talking about the past life. Movies like '1920' and 'Haunted' were more like fables but in 'Dangerous Ishq' you feel that this could happen to me".