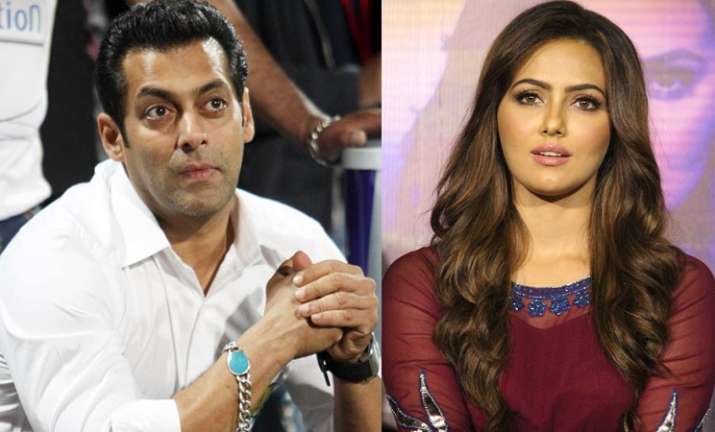 Salman Khan, who started off the year with Kabir Khan's Tubelight, is back in the news for a sweet reason. The actor attended the Big Zee Entertainment Awards on June 29 and, as soon as he spotted former Bigg Boss contestant Sana Khan, the duo embraced in a hug. However, this doesn't end there. What catches the eye is an extremely shy Salman who doesn't hug the actress all the way. The Dabangg Khan embraces Sana with closed fits as the actress wore a backless attire.
This gesture from the superstar is breaking the internet and, Salman Khan fans can't stop gushing about it. Singing praises for the actor, people are saying that the video is a cute reminder of Salman's respectful nature.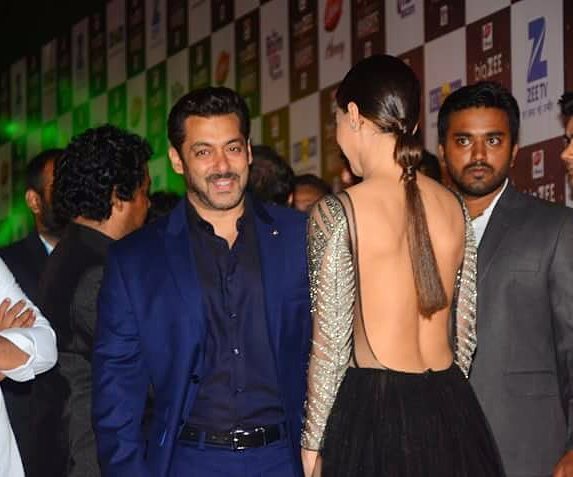 The Tubelight star is known in the industry to be introvert with ladies on-screen. Remember his character in Hum Saath Saath Hain? Well, Salman is said to be the same in real life as well. Check out the trending video right here.
Not an on-the-face lover boy, but a shy secret lover. And these pictures and video are a definite proof. Well, his awkward smile right after the hug is beyond cute and we don't know the exact reason why he is so awkward but it sure is fun to see him like this.
Meanwhile, another gesture by the actor for veteran actor Anupam Kher will surely win many hearts. During IIFA Awards 2017 in New York, Kher experienced a blank out and it was Bhaijaan's timely act that saved the star from consequences. Salman helped him and instantly called paramedics, who came immediately for his check-up. 
For more entertainment updates, follow our Facebook page