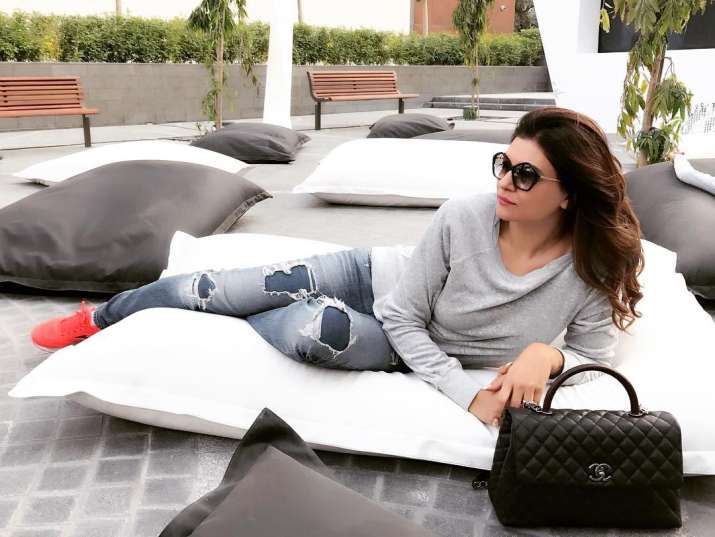 Sushmita Sen is a living example of what a true 'modern Indian woman' is. Young girls should start drawing inspiration from this one hard-headed woman, which we once had as our Miss Universe back in 1994. 
While scrolling through her Instagram account, we stumbled upon a 'beachy' video posted by the actress last night. And it's too adorable to miss. Have a look. 
In the video, the 41-year old actress is shaking her legs on the song 'Shape of You' by Ed Sheeran. You can see her little daughter Alisah trying to mimic her mum's steps in her braided hair. She also shared a quick glimpse of a throwback moment, where she walks on the sand with her elder daughter, Renee following her. 
Her social media handle is not a mere collection of photos and videos. The actress makes sure that she sends out a strong message to each and every scrolling down her news feed. 
Her 'single' status has been the talk of the town since a long time. But the way she handles the 'marriage question' is commendable. 
Many questions were also put on her single motherhood. But Sushmita is answering them back, not with her words, but with the moments she shares with her two little daughters, Renee and Alisah. 
But now, it seems like the actress is having the time of her life with her two daughters, whom she calls her own little universe.