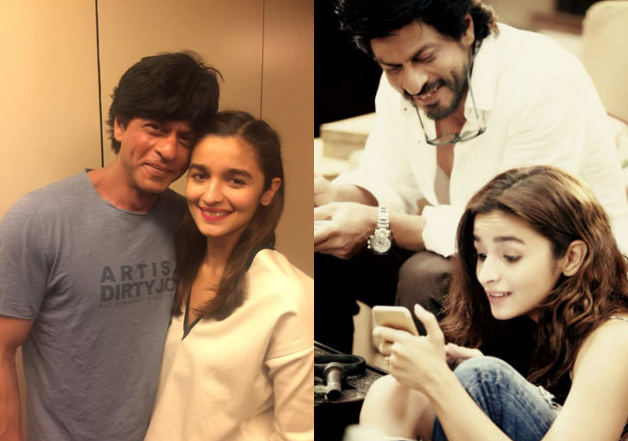 It seems actress Alia Bhatt has superstar Shah Rukh Khan at her beck and call. Only yesterday we witnessed a cryptic exchange of tweets between the two stars where in Alia asked King Khan why Mondays can't be happier.
Looks like Alia can not have enough of SRK's life lessons as she has one more question for him.
In a tweet posted a short while ago on Twitter, Alia tells Shah Rukh that Tuesdays fill her with impatience. She said she knows Wednesday is only one day to go, but she needs something on Tuesday too.
Now that it was SRK's turn to answer the question, he obliged by his duty. Only this time he answered Alia's query from the shower whilst complaining that the girl has no sense of timing.
Here is what SRK told Alia to ease her anxiety:
#DearZindagi, This Tuesday isn't working for me!! @iamsrk pic.twitter.com/Zi7wQ1nmyw

— Alia Bhatt (@aliaa08) October 18, 2016
This @aliaa08 has no sense of timing. But I have to answer her....wherever I am. Hope the poster helps. #DearZindagi pic.twitter.com/VuNfdbj3dM

— Shah Rukh Khan (@iamsrk) October 18, 2016
The frequent exchange of tweets between the two stars confirms that this is a promotional strategy for the movie. The makers, it seems, want to give people an idea of what the upcoming movie 'Dear Zindagi' will be like.
In the movie Alia plays the role of a young filmmaker who seeks life advice from SRK. Speaking about SRK's role in this Guari Shinde directorial, Alia had said that the movie wouldn't have been possible without King Khan.
The movie is slated for a release on November 25.