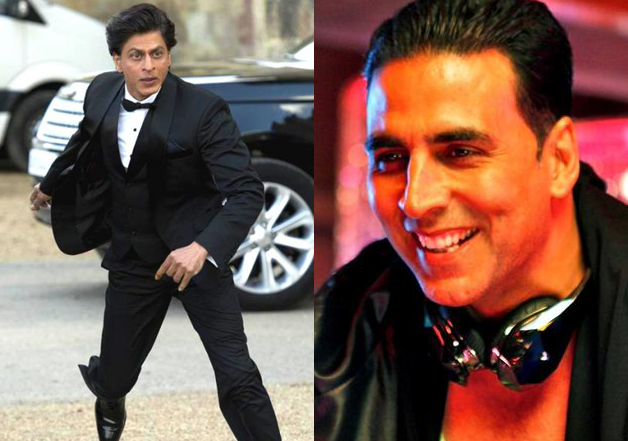 Shah Rukh Khan and Akshay Kumar are both superstars of their own league and enjoy global stardom. While none of them can switch places with the other, once it happened that a fan thought Shah Rukh was Akshay.
The 'Badshah' of Bollywood revealed this goof-up by a fan on the show 'Yaaron Ki Baarat' where he made an appearance along with co-star Anushka Sharma. The chat show is hosted by Riteish Dehmukh and Sajid Khan.
Telling all about the funny incident, SRK said it occurred almost twenty years ago at the Heathrow airport, London. He said he was getting late to catch a flight, a woman kept running after him and reached him at the gate. She then gave him a piece of paper saying, "I'm your biggest fan, Akshay Kumar."
On hearing this, Shah Rukh told her that in this case she would have loved his song, 'Tu Cheez Badi Hai Mast.' The fan said yes and King Khan signed the paper, 'Tu Cheez Badi Hai Mast.'
It goes without saying that Shah Rukh not only makes his fans but that of other stars too, happy.
Talking about what all happened during filming of the shoot, an insider told a leading daily that Shah Rukh was a bundle of energy in it. The shooting reportedly started at 11 PM and continued till 2:30 AM. SRK was enjoying himself so much on the show, that he asked Sajid to fire more questions to him. The two co-stars of three movies will also be seen doing a pole dance.
Owing to SRK's enthusiasm and fun, his coming on the show will be a two-episode package, something that cine buffs would wish to see soon.