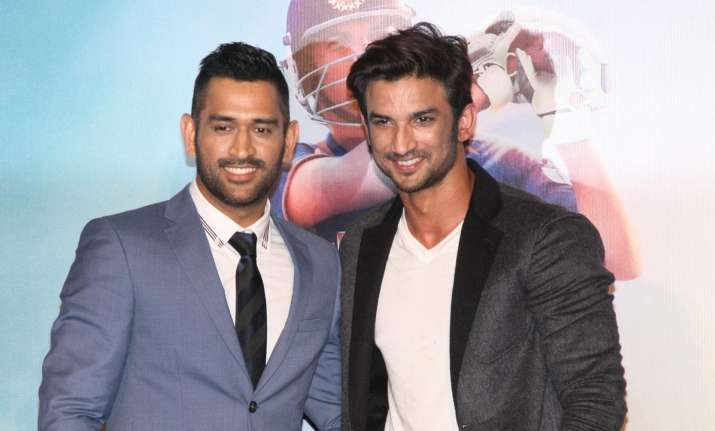 Actor Sushant Singh Rajput has it seems done everything in his capacity to blur the difference between reel and real for his upcoming movie 'MS Dhoni: The Untold Story'. He followed the Indian cricket team's skipper for limited overs ardently, and it looks like few traits of Mahendra Singh Dhoni are not liked by him.
The reel version of Dhoni was recently during an interview questioned if he dislikes something about the real cricketer. On this, Sushant replied that he hates the fact that Dhoni doesn't take himself seriously. Though, he added that Dhoni takes his game with utmost seriousness because he likes it.
Revealing yet another side of the cricketer under whose captaincy India lifted its second world cup in 2011, Sushant said that once Dhoni has achieved something he doesn't fret himself thinking about the next goal.
When Sushant was asked if he thinks, it is too soon to make a biopic on Dhoni, the actor said that is not the case. He said that Dhoni's story was something which ought to be told. In fact, Sushant admitted that 20 years down the line if someone approaches him to work in Dhoni's biopic again, with a fresh outlook, he would agree.
During the interview, Sushant also bared his emotional side. He was asked how he dealt with the death of his mother which happened while he was young. To this, Sushant answered that once something so drastic happens in one's life, one doesn't know what to do. But after understanding the impermanence of the thing, you don't get affected.
Sushant sighted as this was the only reason for him to remain being unaffected when a lot of spoken and written about his break up with actress Ankita Lokhande.
The biopic of Dhoni which has excited the fans quite a lot will hit theatres on September 30.