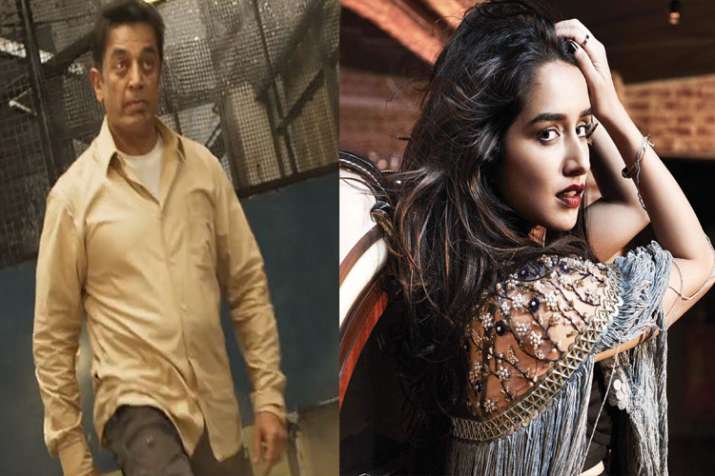 Kamal Haasan's much talked about film Vishwaroopam 2 finally releases today. Meanwhile, Shraddha Kapoor talked about content based films. 
Kamal Haasan starrer Vishwaroopam 2 in cinema halls today
Kamal Haasan's much awaited film Vishwaroopan 2 finally releases today. The film is directed and produced by Kamal Haasan. Apart from Kamal Haasan, Vishwaroopam 2 also stars Rahul Bose, Pooja Kumar, Andrea Jeremiah and Shekhar Kapur in leading roles.
Ahead of the film release, the film was surrounded by much controversies due to its release. The Madras High Court yesterday dismissed applications filed by a film production firm seeking to stall the release of actor Kamal Hassan's Vishwaroopam 2, set to hit the screens today, over a financial dispute.
Audiences want good content, says Stree star Shraddha Kapoor
Actress Shraddha Kapoor said that the audience is more interested in watching a good story rather than a star. "I don't think people go to the theatre only to watch a star... rather they watch a story. People are really smart to choose a film by its trailer and there are various avenues of entertainment. Audiences want good content," Shraddha told.
Her last release "Haseena Parkar" bombed at the box office. She will be soon seen in "Stree", a horror-comedy directed by Amar Kaushik.
Asked if working with a debutant director in an experimental genre like horror-comedy is too much risk to take at this point of her career, Shraddha said: "I think every film is risky in some way or the other because the audience is changing rapidly and it is difficult to predict what our audience wants to see.
Satyamev Jayate star John Abraham: A particular community shouldn't be targeted for every wrong
John Abraham said that at a time when the world is getting polarised, it is important that one community is not blamed for everything that goes wrong in the society. The 45-year-old actor, who has made a number of films dealing with patriotism, including his next release "Satyamev Jayate", was asked about the lynching incidents in the country and how religion has become a controversial topic today.
"The whole world is getting polarised and by polarised I mean that it is going against a particular community right now. It has become our mind-set that if there is something wrong, then that particular community is causing all the harm. I think we should first get that out of our heads because only then you can judge people rightly," Abraham said in a group interview here.
The actor, whose film tackles the issue of corruption, said communalisation creates more problems.
"If you are communalising them, then they become fringe elements and after that they become extremists. You are creating the terror. So I think the world is kind of a dangerous place to live in right now," he added.
Vishwaroopam 2 star Andrea Jeremiah: I wasn't intimidated by Kamal Haasan
Actress Andrea Jeremiah, who plays a pivotal role in "Vishwaroopam 2", said that sharing screen space with an iconic actor like Kamal Haasan was not intimidating for her because she didn't grow up watching his films.
"I do not feel intimidated by actors or stars because I was never exposed to films widely. In 'Vishwaroopam 2', though I have worked with Kamal sir, I did not feel the pressure because I did not grow up watching his films, '' she said.
"So it was never that I grew up admiring someone who I was finally sharing screen space with," she said.