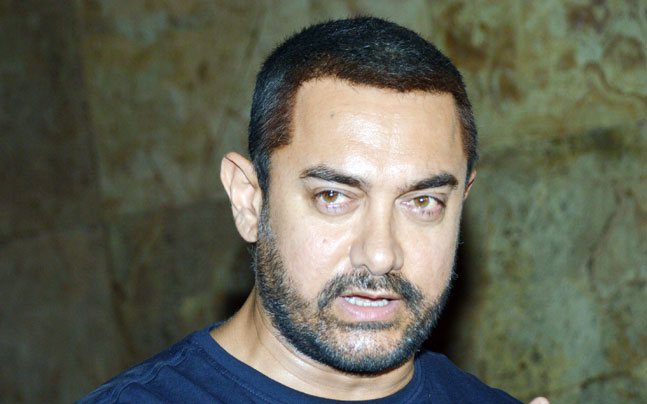 Superstar Aamir Khan who will soon be sitting on the couch of the chat show 'Koffee With Karan' made few startling revelations about himself there. In the show hosted by filmmaker Karan Johar, Aamir accepted that his tears are touted as fake by many but this isn't the case.
A report in the daily suggests that while sipping 'koffee' KJo asked Aamir about his emotional side. He cited examples of how in the past Mr. Perfectionist has been spotted with teary eyes by the media.
To this Aamir replied that it is something that isn't in his control. He said that he gets emotional during the screening of movie and it is really difficult to keep a straight face. Aamir doled out that this is the only reason why he attends fewer screenings.
Agreeing with this statement of Aamir, Karan added that it was probably why he chose to show the former his directorial 'Ae Dil Hai Mushkil' in a private ceremony.
In the past Aamir coming out teary eyed from the theatre made him the butt of jokes on social media. In 2015, when he watched 'Katti Batti' starring Imran Khan and Kangana Ranaut, Aamir broke into tears. When director Nikkhil Advani shared this piece of information to the media, netizens were quick to joke about Aamir's tears.
But now Aamir explaining that his tears are real and not a publicity gimmick might make netizens go easy on him.
Speaking about his forthcoming movie 'Dangal', Aamir said that he cried even when he watched the trailer on YouTube.
Aamir's on-screen 'Dangal' daughters Fatima Sana Shaikh and Sanya Malhotra will be seen accompanying him. Indulging in a friendly banter with him, the daughters said that Aamir has no other friends apart from them.
It goes without saying that it will be really interesting to see 'Haanikarak Bapu' and his on-screen daughters get into a hearty talk with KJo. The ongoing season of 'Koffee With Karan' is the first one to feature all three Khans- Shah Rukh Khan, Salman Khan and Aamir Khan.