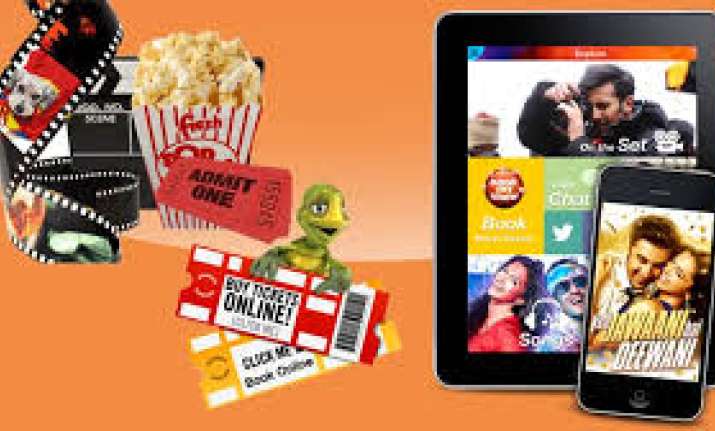 Bollywood movies are an important part of life for cinema lovers. If you are one of those who are looking to book tickets online, then you have definitely made the right click. Booking ticket online is one of the most convenient and fast ways to get your tickets booked so that you get access to the best seats with your favourite popcorn and drinks in hand. Besides, booking movie tickets, one should also know about cancellation procedure and how much refund you will get if you cancel your movie tickets.
We have listed out all the information about how to book online tickets and the procedures about booking, cancelling or refunding your movie tickets online.
Can you buy movie tickets online?
If you know your local movie theater's website, you can certainly purchase a ticket through that website. However, if you're choosing between local theaters, or if your local theater doesn't operate its own website, there are other ways you can buy electronic tickets!
Steps to Book Movie Tickets Online
• Log on to the app and browse through the movie selections.
• Select the choice of movie.
• Go to. the payment option and select Netbanking.
• Check out. with PayZapp, Click on Approve.
• Use. your linked Credit/Debit card to make your payment in one click.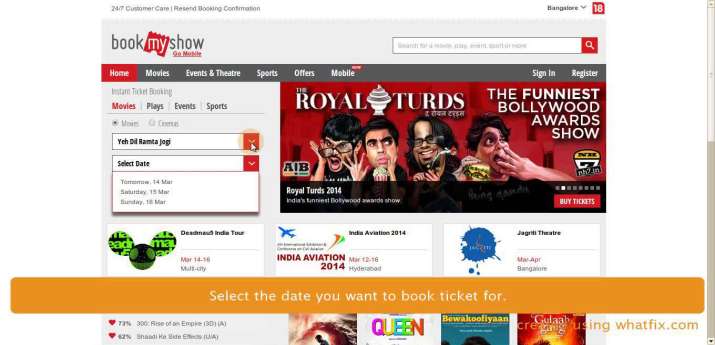 How can I cancel  BookMyShow ticket?
The Support page of BookMyShow at Cancellation and Replacement reads : "Once the tickets are confirmed it is deemed as sold and as per the cinema regulations, once a ticket has been paid for, it cannot be replaced or cancelled." The Money, therefore, is gone if you plan to cancel the visit.
How can I get tickets from BookMyShow?
BookMyShow has taken a step to go completely paperless for select cinemas wherein we have enabled the M-Ticket Option! Once your booking is confirmed, you'll receive a link along with the confirmation SMS. Click on it, download the M-Ticket on your mobile, no printout needed. Show the QR code at the cinema entrance.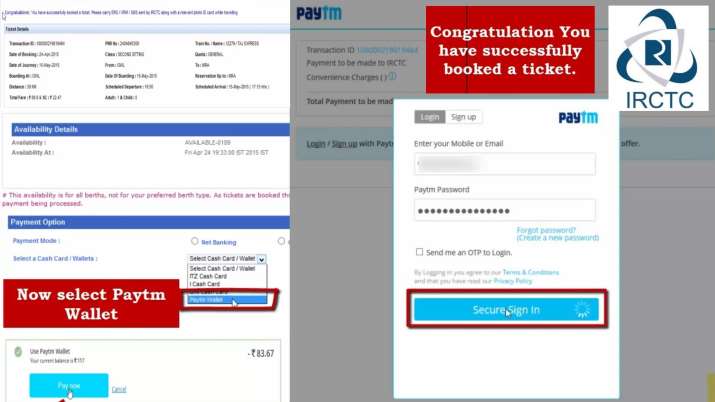 How can I get M ticket from  BookMyShow?
It is now possible enable the M-ticket option on your BookMyShow app and/or select the M-ticket option on the website when asked your choice to collect your tickets. Once your booking is confirmed, you'll receive a link along with the confirmation SMS. Click on it, download the M-Ticket on your mobile, no printout needed
How do I redeem my  BookMyShow voucher?
In order to redeem your BookMyShow voucher, log on to in.bookmyshow.com or the BookMyShow mobile application. Select the Location, Movie, Cinema, Show Date & Time and Seats of your preference, as the logic flows.On the Payment page, click the "Gift Voucher" tab on the left-hand side & then enter the Gift Voucher code in the text box that appears.
How can I get movie tickets from Paytm?
Click on "Your Orders" on Paytm app or website, select the movie order and click on download ticket. You can also get an entry by showing the booking ID in your Paytm app. Click on that particular order, it will display all relevant information along with booking id.
How many days before we can book movie tickets?
One can book movie tickets 2–3 days before the screening or sometimes a day before only . Also there are movies which open their ticket booking a week a before. But usually it is 2–3 days only 
How much money is refunded on cancellation of confirmed ticket?
If a confirmed ticket is cancelled more than 48 hrs before the scheduled departure of the train, flat cancellation charges shall be deducted @ Rs.240/- for AC First Class/Executive Class, Rs.200/- for AC 2 Tier/First Class, Rs. 180 for AC 3 Tier/AC Chair car/ AC 3 Economy, Rs.120/- for Sleeper Class and Rs.60/