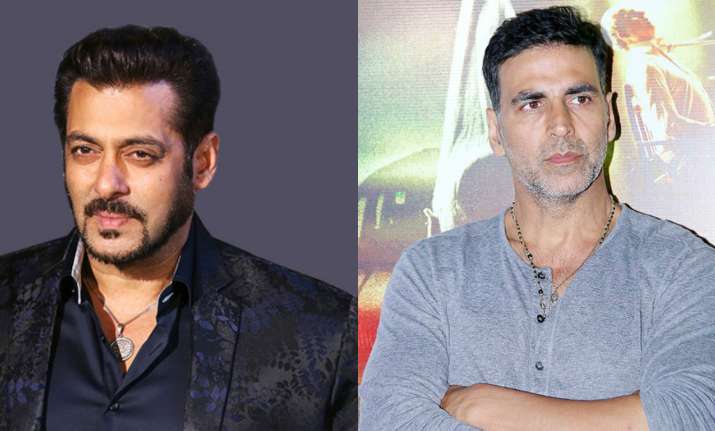 Things have turned sour between Akshay Kumar and Salman Khan who were once good friends. The situation has worsen so much that Salman even ignored Akki at lnternational Film Festival of India (IFFI) in Goa. The Dabangg star's strange behaviour was noticed by other guests as well.
If a report in Deccan Chronicle is to be believed, the tension between two actors began after Akshay hired Salman's estranged manager Reshma Shetty. Sources say that she is the reason of tiff between Akshay and Salman. Reshma is trying her best and even working over time to get the best projects for Akshay. In fact, she even tried to snatch the hosting of Bigg Boss 11 away from Salman.
The rift between them is visible as Salman has backed out of the film which he was supposed to co-produce with Karan Johar.The movie featured Akshay Kumar and has been titled Kesari. Reports claimed that he didn't want to break his ties with Ajay Devgn who is making a film around the same, subject, however, now some other kind of buzz is doing the rounds. 
Salman and Akshay were so good friends that the actor attended the trailer launch of 2.0. ''I am here only because of Akshay. I was passing by when I heard about the launch, so I decided to gatecrash. Akshay is currently shining in his career,'' said Mr. Khan.