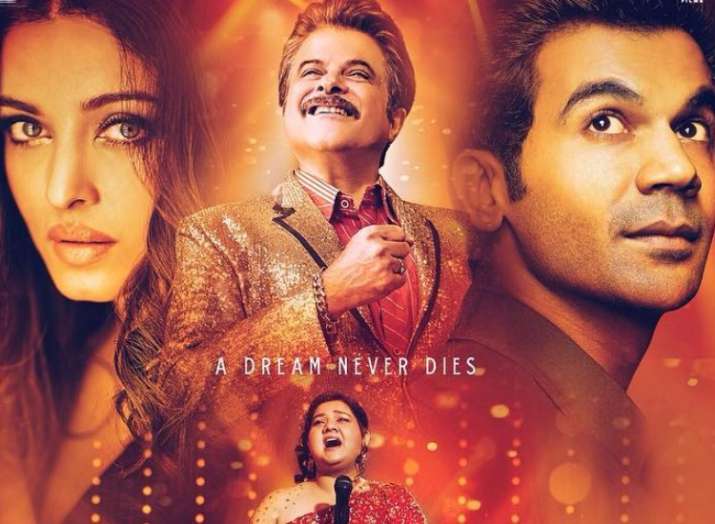 Bollywood star Anil Kapoor unveiled a fresh poster of his upcoming musical comedy 'Fanney Khan' and it looks musical at its best. The poster is loaded with talents as it features Aishwarya Rai Bachchan, Rajkummar Rao and Anil Kapoor.
Taking to his Instagram, Anil Kapoor posted the latest poster of the movie with the tagline ' A dream never dies.' The caption read, "Songs for the heart, from the heart! #FanneyKhan Juke Box live now!"
Later even daughter Sonam Kapoor shared the dynamic poster on her social media and said, "Whaaaaat a poster full of talent! This film is brilliant and moving.. even the trailer makes me emotional! Can't wait for the release!"
Anil Kapoor also revealed that the song 'Mere Ache Din kab Aenge' from the movie Fanney Khan will be out tomorrow. Sonam Kapoor even said that it is a very emotional song and she is excited for its release.
'Fanney Khan' is a one of its kind musical comedy, revolving around a father who wishes to fulfill his daughter's dream of becoming a singer. It is after 17 years, Anil Kapoor and Aishwarya Rai Bachchan are coming together for a film after 'Humara Dil Aapke Paas Hai'.
Rajkummar Rao will be portraying the love interest of Aishwarya in the film. Helmed by Atul Manjrekar, the film is slated to hit the screens on August 3 this year.
(With ANI inputs)