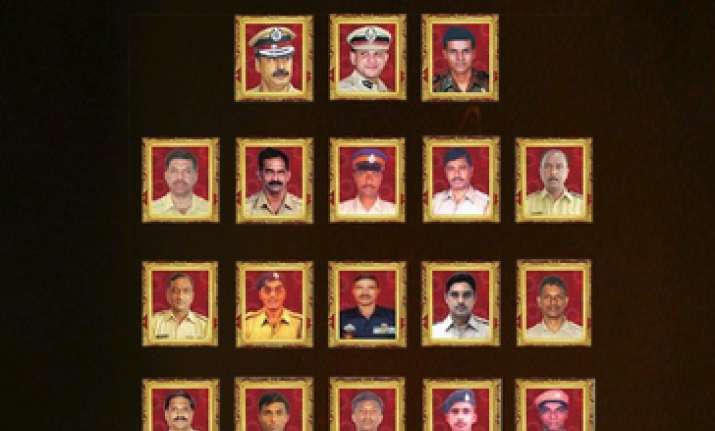 Bollywood celebrities took to micro-blogging website Twitter to salute the braveheart martyrs and victims of the 26/11 terror attacks in Mumbai today. Renowned names like Amitabh Bachchan, Anupam Kher and Shabana Azmi remembered the ones who lost their lives on the fateful day.
The attack by 10 Pakistani gunmen with the terrorists taking hostages in hotels and opening fire on roads of the city of dreams shook the nation. The horrifying attacks left 166 people, including 28 foreigners, dead. The nightmare ended after a 60-hour-long operation that began on the night of November 26, 2008.
Here's what the stars posted on Twitter:
Amitabh Bachchan: In remembrance of those that sacrificed in death, so we could live!
Anupam Kher: While we remember these 26/11 images, please send a warm hug to the families who have lost their dear ones on this day forever. Mumbai Attacks.
Azmi Shabana: We will not forget 26/11 and the selflessness of those who sacrificed their lives beyond the call of duty.
Shekhar Ravjiani: Thoughts and prayers with the families of victims and martyrs of #26/11. I salute the brave souls who led us to safety that fateful night.
Sajid Khan: Salute to the bravehearts who fought gallantly to protect us... prayers for all the victims and their families. Mumbai attacks, jai hind.
Ehsaan Noorani: One of the darkest days in the history of Mumbai and India... prayers for the families and souls of those who passed on in the Mumbai attacks.
Varun Dhawan: Today is a day we must not ever forget as a nation. We will always be in debt to the police and armed forces who sacrificed their lives.
Vishal Dadlani: Eight years since 26/11. Police reformed/trained? Coast Guard stronger? Are we more prepared in any way? Nah. May it never happen again. Jai ho!
Raveena Tandon: #26/11 never forgive. Never forget... May this never happen again. May we get strength to wipe out this evil and then may peace prevail.
Aftab Shivdasani: We will never forget the sacrifice of our heroes who protected us 8 years ago. They will always be immortal for us.
(With IANS Inputs)