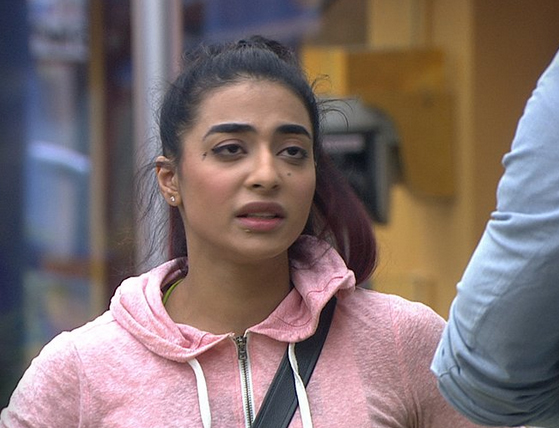 The inmates of the Bigg Boss house were surprised recently when the makers invited media persons in the house. The people from press were grilling the contestants of tenth season with questions when suddenly Bani J walked out of it, said media reports.
This step by Bani obviously stunned everyone more when she refused to come back to her seat on Manveer Gujjar's persuasion.
So, what led to Bani staging this walkout? Maybe because of Lopamudra Raut!
It so happened during the press conference that Bani allowed Lopa to answer all questions without interference. But when it was Bani's turn to answer the queries, Lopa kept interrupting her.
Reports have it that for a while, Bani ignored her and kept calm. A journalist then asked the former 'Roadies' contestant if she would keep fighting with Lopa throughout the season. The person also gave the example of Bani's best friend Gauhar Khan who was at loggerheads with her Bigg Boss co-contestanst Tanishaa Mukerji during their entire season.
Just when Bani began to address the question Lopa interrupted again. This time around all hell broke loose and Bani couldn't contain her anger. She walked out of the interaction mid-way and didn't listen to anything, her fellow contestants said.
Reports also suggest that after the entire incident, Bani locked herself in the washroom and wallowed. When her inmates asked her to come out, she asked them to leave her home.
Well, now let us wait out to see how this incident deepens the rift between Bani and Lopa.