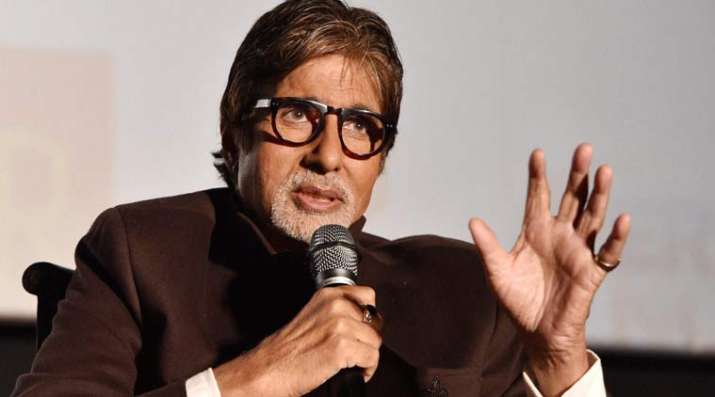 New Delhi: Filmmaker Shirish Kunder's short film 'Kriti' has really impressed megastar Amitabh Bachchan. Big B took to micro-blogging site Twitter to congratulate Shirish for making the movie which has crossed over three million views on YouTube.
Big B shared the correct link to the short film, and posted: "And Shirish Kunder makes a delightful short film... Congratulations."
T 2323 - ..and Shirish Kunder makes a delightful short film ..CONGRATULATIONS !! https://t.co/8SUirzEr9i

— Amitabh Bachchan (@SrBachchan) July 20, 2016
Retweeting the comment, Kunder wrote: "The one tweet on 'Kriti' I'll cherish forever. Thank you Amitabh Bachchan for your kind words on our little film. Regards."
https://twitter.com/ShirishKunder/status/755646891363270657
A few days ago Kriti made it to the news for all the wrong reasons.
Kunder was in a legal battle with a Nepali filmmaker -- who claimed that the Bollywood filmmaker's "Kriti" is a copy of his film "BOB".
In a statement shared earlier, it was said that the long drawn copyright claims over "Kriti", produced by Muvizz.com, was finally put to rest on July 15 as the film, starring Manoj Bajpayee, Neha Sharma, and Radhika Apte, returned on YouTube.
In the event of a false copyright claim done by makers of "BOB" and then failing to grant sufficient proof within the given 15 days notice, "Kriti" is now back on YouTube.
Due to the overwhelming response from the viewers, Muvizz.com and Kunder plan to make "Kriti" a full feature film or a web series in near future.
The 18-minute short film released on June 22.
With IANS inputs