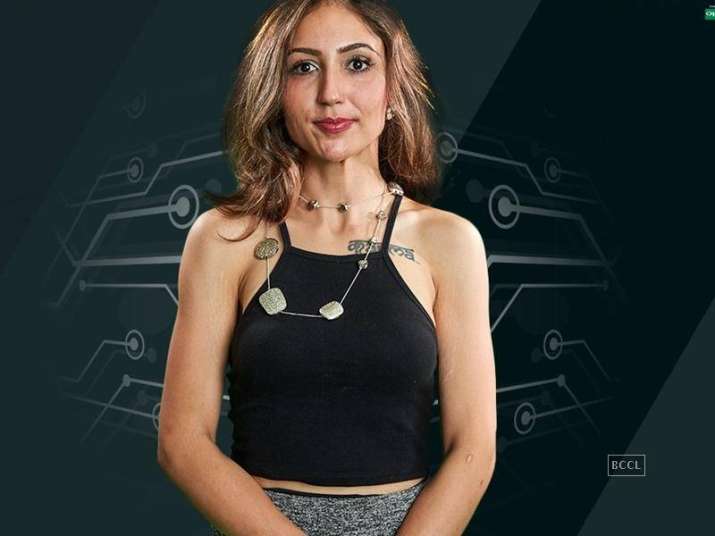 Bigg Boss 10 contestant Akanksha Sharma has been evicted from the show in the second week. While her exit might have come as a shock for the India Walas, the bubbly diva seemed unperturbed after leaving the show.
Talking about her stint on the show, Sharma says it was once in a life-time experience as she not just learnt a lot during her stay but also evolved as a person. Moreover she also made several friends inside the house which made her stint even more memorable.
Akanksha Sharma, who became a known face on the show after she unveiled about being cricketer Yuvraj Singh's former sister-in-law, was a true fighter on the show.
Though, she kept herself away from all the fights inside the house, her determination to emerge as a strong player made her a strong competitor on the show.
Besides, her bubbly and lively nature made her befriend everyone on the show. However, it was Nitibha Kaul who became her bestie in BB10.
Interestingly, her growing closeness with television actor Gaurav Chopra also created a lot of buzz, but Sharma has quashed the reports of having that special feeling for him saying that two weeks is a pretty less time to get decide your feelings for someone. The BB contestant also stated that she and Gaurav are good friends and have just started to know each other.
Although, Akanksha failed to win audience's attention and got eliminated with least number of votes, she feels blessed to be a part of the popular reality show as she got to share the stage with superstar Salman Khan, which is a surreal feeling.
"They say that if you ask for something from the bottom of your heart, the wildest of your dreams can come true. Life is all about these magical moments and I will forever hold these close to my heart. I'm grateful to the almighty universe for fulfilling my crazy dreams", Akanksha added.
In fact, if given a chance she would also like to come back as a wild card entrant on Bigg Boss 10.
Let's see if Akanksha Sharma will return to the show later.